After pursuing your KCSE exams and results are out, you have several months of waiting before you join college. During this time, there are several short courses you can pursue in Kenya as you prepare for the academic journey. These are some of the programs that will boost your CV during job search.
French/German/Chinese/Italian languages
These foreign languages (French/German/Chinese/Italian) will greatly boost your profile especially if you have interest in hotel management, linguistics, journalism &communications, marketing, teaching and tourism, PR, International Relations. As you are aware, having additional foreign language is what most 5-star hotels and embassies demand before they offer you employment. Also, International schools and some NGOs demand the same.
It will take you at most 6 months to learn one of the courses.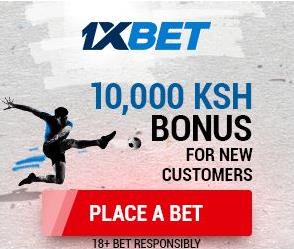 KASNEB Courses
CPA/CIFA/CCP/CS/CICT are the most popular professional courses in Kenya. These courses are a must do for business and IT professionals.
If you are planning to pursue the following programs, please enroll for KASNEB programs:
Bachelor of Commerce
Bachelor of Economics & Finance
Bachelor of Economics
Bachelor of Law
Bachelor of Business Administration
Bachelor of Business Management
Bachelor of Financial Engineering
Bachelor of IT
Bachelor of Computer Science
Bachelor of Computer Engineering
Bachelor of Real Estate Management
Bachelor of Economics & Statistics
Bachelor of Software Engineering
Bachelor of Cooperative Management
For IT and Computer Science, CICT is the best course for you. For Financial Engineering and Statistics students, CIFA is the best course for you and for Law students CS is the best course for you.
Monitoring and Evaluation
Monitoring and Evaluation is a short course, which earns you a certificate, very important for statisticians, health professionals, project managers and marketers. The course is offered at AMREF and Kenya Institute of Management, and it takes 3-6 months.
If you know your interest is in health sector, statistics or project management, M&E is the best course to pursue.
ACCA
ACCA is also another marketable course you can enroll for after high school. This professional certificate rival CPA and is regarded as more marketable than CPA.
The only thing required when enrolling for ACCA is your high school result slip.
Music and performing arts
If you know you are going to be a teacher, please enroll for music classes. This particularly goes to people who will be seeking employment at international schools.
Certified Fraud Examiner (CFE)
Certified Fraud Examiner (CFE) is the most ideal professional course for professionals in the area of security, forensic science and auditing. If you know you will be in any of these fields, this is the course to enroll for.
Actuarial professional courses
Actuarial professional courses are a must do for actuarial students. Also, students in Mathematics and statistics courses are allowed to try their luck here.
It is advisable to start pursuing actuarial professional courses immediately you get your form four result slip.