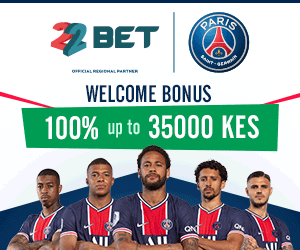 Certified Information Communication Technologists (CICT) is one of the popular professional courses offered by KASNEB and is a computer and IT oriented program.
CICT is a must do course for IT, Computer Science, Computer Engineering and Software Engineering professionals. In fact, it's more beneficial to your career than a Masters program in computer related courses.
Minimum requirement for admission to CICT is a C+ and above in KCSE.Alternatively, a degree in computer related courses.

On KASNEB website, these are the outlined entry requirements:
Kenya Certificate of Secondary Education (KCSE) examination with an aggregate average of at least grade C+ (C plus) provided the applicant has obtained a minimum of grade C + (C plus) in both English and Mathematics or equivalent qualifications.
Kenya Advanced Certificate of Education (KACE) with at least TWO Principal passes provided that the applicant has credits in Mathematics and English at Kenya Certificate of Education (KCE) level or equivalent qualifications.
KASNEB technician, diploma or professional examination certificate.
A degree from a recognised university.
International General Certificate of Secondary Education (IGCSE) examination grade C in 6 papers with C in both English and Mathematics.
Such other certificates or diplomas as may be approved by KASNEB.
When you enroll for the course, these are the units you will cover:
PART I
Section 1
Paper No:
CT11  Introduction to Computing
CT12 Computer Applications – Practical
CT13  Entrepreneurship and Communication
Section 2
Paper No:
CT21 Operating Systems – Practical
CT22  Principles of Accounting
CT23  Computer Support and Maintenance
PART II
Section 3     
Paper No:
CT31  Database Systems
CT32 Systems Analysis and Design
CT33  Structured Programming
Section 4
Paper No:
CT41  Object Oriented Programming
CT42  Web Design and e-Commerce
CT43  Data Communication and Computer Networks – Practical
PART III
Section 5
Paper No:
CT51  Strategy, Governance and Ethics
CT52  Software Engineering
CT53  Mobile Application Development
Section 6
Paper No:
CT61  Systems Security
CT62  Information Systems Project Management
CT63  Research Methods
ICT Project
CICT candidates are required to undertake an ICT project after successfully completing the above 18 papers. The project must commence within 12 months after completing the papers.
Certified Information Communication Technologists are skilled and competent system developers and programmers, network administrators, system engineers, ICT consultants and practitioners.
FEES FOR CITC
In order to complete CICT program, you require Ksh 40,000.The total is inclusive of reading materials, registration, and examination fees.
In terms of marketability, the course is a hot cake. If you don't have qualifications in Oracle, this is the course employers would demand you pursue.
Finally, it will take you approximately 2 years to complete CICT and receive your certificate. If you are a slow learner, it will take you 3-4 years.