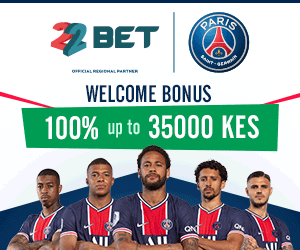 Master of Business Administration (MBA) and MA Economics are two rival courses in the business sector. In Kenya, the two courses are equally important for economists, accountants and finance professionals, but there is a "blurred wall" separating both in terms of salaries and job market.
MBA is ideal for all courses in the country – it's diverse, implying any professional can fit into MBA curriculum. More importantly, it fits human resource professionals, procurement, marketing, finance, economics and real estate specialists. It is therefore important to note that regardless of your area of specialization, MBA will be ideal for you.
MA economics is suitable for economists, financial analysts, statisticians, research analysts, investment analysts, data analysts, policy analysts and real estate professionals. This masters program is somehow challenging-it's more analytical than MBA, hence not good for individuals with shaky mathematical skills.

Duration of study
Both courses take two years, at least, but MA Economics could take more time because the thesis  is more intensive and detailed than MBA thesis. You are also likely to repeat some MA units than MBA.
Salaries
Generally, if you are recruited as an economist or policy analyst in the Kenyan government, with an MA your gross pay is Ksh 180,000-Ksh250, 000.In private sector, like IMF, UN, World bank, EADB and ADB your monthly pay is upwards of Ksh 350,000.
With MBA certificate, your monthly salary depends on the company you work for and the title you hold.CEO in top companies earn up to Ksh 10 million, but these are exceptional cases. Sometimes you can possess an MBA but end up earning Ksh 20,000 while another one working as an accountant in an NGO earning Ksh300, 000.It's hard to tell how much an MBA graduate earns.
Job market
There are too many MBA graduates in Kenya, making it hard for all graduates to be absorbed into the job market. Currently, unemployment rate for MBA holders is 56 %, implying that you have only 44 % chances of securing employment- assuming you had none.
Since economists are few in this country, unemployment rate for these professionals is insignificant. Once you hold a masters in economics, employment is almost guaranteed, but again there are many factors which contribute to you securing employment; experience, professional certification and networking are the most important factors.
Future of MBA and MA Economics
The future of MA Economics looks bright while that of MBA looks shaky. It's advisable you strongly consider pursuing MA economics as opposed to MBA.