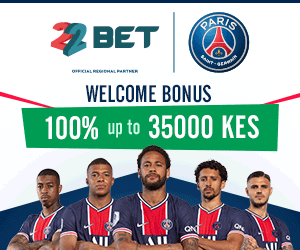 It's always difficult to determine the best place to work given NGO and government, but the answer is always available.
While we know that the NGO sector has more money trickling in, the environment is not for the faint hearted, only risk takers work in this sector. Working for an NGO is always fun-less work and more pay but when your contract ends, you feel the heat of being jobless.
One of the worst things that could happen to you is when you are fired or your contract ends, and at that time you were earning monthly net salary of $ 7,000.Now with this salary it's almost impossible to accept a salary of $ 500,which is the most common pay in other sectors. With a bloated ego, you will reject the offer outright, rendering you jobless for the better part of your life. This is what several NGO workers face after the end of their contracts.

Another common problem of working for an NGO is less work, no supervision and too much freedom. When working for any NGO, reporting to work is not strictly monitored: you can also leave at your own pleasure. Being in such an environment can render someone irresponsible, especially if you are outgoing. At the end of the day, you will not find peace in other sectors in case you are hired elsewhere.
Apart from these two disadvantages, NGO sector is an ideal place to work if you want good pay and freedom, but not good if you want job security.
The government is good in terms of job security but not good enough in terms of salaries. Since the government has millions employees, it's difficult to pay more than what NGOs offer.
In the government, you will have time to plan for your life, retirement, pension, loans and many other benefits. For your information, when employed by NGO sector, it's hard to secure a long term loan, this is due to the short term contracts offered in this sector. In the government, the job is permanent, it can allow you to take even a mortgage of 30 years.
What I will advise, if you get a well-paying job in the NGO sector, say paying a monthly salary of $10,000,take it.You will work for three years and earn more than someone who has worked for the government in 10 years.