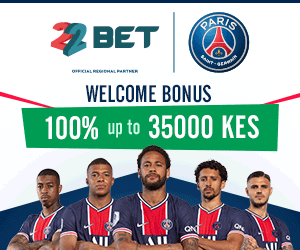 Eliud Owalo,after losing Kibera parliamentary seat, has decided to say the truth, that Raila Odinga,who has fed him for a while, will lose to Uhuru in August presidential poll.
In a Facebook post, which has rattled ODM fraternity, Owalo claims that Raila will never be president even if he uses juju.
He has also assured Raila's supporters that thunder awaits them in August, when Uhuru will recapture his seat. To avoid beating around the bush, here is Owalo's post:
"RAILA ODINGA'S PAY-BACK TIME IS COMING IN AUGUST 2017
I squarely blame Raila Odinga for mischievously instigating SELECTION of the ODM Parliamentary candidate for Kibra Constituency for the August 2017 elections.
I have information at my disposal that a decision had already been made by Raila himself a while back to block Owalo in Kibra based on issues which are already in the public domain. For the record, I repeat that I have no regret or apologies to make to anybody whatsoever for my past stand on Raila's parochial political interests in Kibra.
I have done a lot of soul-searching sine last night and come to the decision that because as a professional I do not want to subject myself to an environment where my fate will be subject to the level of sycophancy I portray to Raila Odinga both now and in the foreseeable future, I will mind my own business and therefore neither contest yesterday's results nor run for the Kibra Parliamentary seat altogether in August 2017.
I'm however eagerly waiting for the results of the August 2017 Presidential elections in which I believe Raila will have no option but to come to terms with the sad reality that Malipo ni Hapa Hapa Duniani"