Machakos Universities offer several popular degree and pasters courses.
The university  is located in Machakos town and is one of the newest universities in Kenya.Courses offered at the university include certificates,diploma,undergraduate and masters courses.Most of the degree courses at the university are very marketable in Kenya.
If you are planning to join Machakos University,here is a list of courses to pursue at the institution.
SCHOOL OF ENGINEERING AND TECHNOLOGY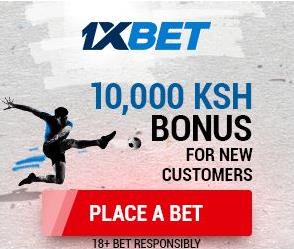 Degree courses
(a) Bachelor of Science (Electrical and Electronics Engineering)
(b) Bachelor of Science in Civil Engineering
(c) Bachelor of Science in Mechanical Engineering
(d) Bachelor of Information Technology
(e) Bachelor of Science (Computer Science)
Diploma courses
(a) Diploma in Information Communication Technology
(b) Diploma in Electrical Engineering ( Power & Telecommunication Options)
(c) Diploma in Motor Vehicle Engineering
(d) Diploma in Building Construction Technology
(e) Diploma in Civil Engineering
(f) Diploma in Mechanical Engineering (Production Option)
Certificate courses
(a) Certificate in Building Construction Technology
(b) Certificate in Wood Technology
(c) Certificate in Plumbing Technology
SCHOOL OF BUSINESS AND ECONOMICS
Postgraduate courses
Master of Business Administration (Marketing, Strategic Management, HRM, Accounting & Finance)
Degree courses
(a) Bachelor of Commerce
(b) Bachelor of Economics and Finance
(c) Bachelor of Econometrics and Statistics
(d) Bachelor of Economics
(e) Bachelor of Science in Fashion, Design and Marketing
Diploma courses
(a) Post Graduate Diploma in Human Resource Management
(b) Diploma in Human Resource Management
(c) Diploma in Procurement and Supply Chain Management
(d) Diploma in Office Management
(e) Diploma in Sales and Marketing
(f) Diploma in Cooperative Management
(g) Diploma in Public Relations
(h) Diploma in Business Management
(i) Diploma in Accountancy
Certificate courses
(a) Certificate in Procurement and Supply Chain Management
(b) Certificate in Business Management
(c) Certificate in Sales and Marketing
ATC Levels I & II
CPA Sections 1 – 6
SCHOOL OF EDUCATION
Postgraduate Courses
Master of Education (M.Ed):-
– Educational Planning, Educational
– Administration, Economics of Education,
– Curriculum Development and
– Communication Technology
Degree Courses
(a) Bachelor of Education(Arts)
(b) Bachelor of Education(Science)
Diploma Courses
(a) Postgraduate Diploma in Education
(b) Diploma in Education (Science)
(c) Diploma in Education (Arts)
(d) Diploma in Early Childhood Development Education)
Certificate Courses
Certificate in Early Childhood Development Education
SCHOOL OF HOSPITALITY & TOURISM MANAGEMENT
Degree Course
Bachelor of Science(Hospitality and Tourism Management)
Diploma Courses
(a) Diploma in Hospitality Management
(b) Diploma in Fashion Design and Modelling
Certificate Courses
(a) Certificate in Fashion Design and Modelling
(b) Certificate in Hospitality and Tourism Operations
(c) Certificate in Housekeeping, Front Office and Laundry
SCHOOL OF AGRICULTURE AND NATURAL RESOURCES MANAGEMENT
Degree courses
(a) Bachelor of Science (Agricultural Education and Extension)
(b) Bachelor of Environmental Studies (Community Development)
(c) Bachelors of Environmental Studies (Community Resource Conservation)
SCHOOL OF PURE AND APPLIED SCIENCES
Degree Courses
(a) Bachelor of Science in Statistics and Programming
(b) Bachelor of Science (Mathematics and Computer Science)
(d) Bachelor of Science (Mathematics)
(e) Bachelor of Science in Biology
Diploma Courses
Diploma in Science Laboratory Technology
SCHOOL OF HUMANITIES AND SOCIAL SCIENCES
Degree courses
(a) Bachelor of Arts -(Psychology; Sociology; Gender and Development Studies; Philosophy and Religious Studies; English and Linguistics; Geography; History, Archeology and Political Studies; Literature; Kiswahili and African Languages)
(b) Bachelor of Science in Community Resource Management
Diploma Courses
(a) Diploma in Information Studies
(b) Diploma in Community Development