If you didn't pass mathematics in KCSE,don't worry,there are several degree as well as diploma courses in Kenya which don't require mathematics.Even if you scored an E in Mathematics,you can join any of the local universities and pursue your dream course.
The following are the Diploma and Degree Courses for those who are not good in Mathematics:
1. Diploma in Customer Care
2. Diploma in Cabin Crew
3. Bachelor of Arts
4. Diploma in Front Office
5. BA.Journalism & Communication
6. Bachelor of Law
7. Diploma in Marketing
8. BA.Linguistics
9. Bachelor of Marketing
10. Early Childhood Education and Development
11. Diploma in Entrepreneurship
12. BA.Entrepreneurship
13. Diploma in Education (Arts)
14. BA.Education (Arts)
15. Diploma in Journalism & Mass Communication
16. Diploma in Travel & Tourism Management
17. Bachelors in Travel & Tourism Management
18. Bachelor of Arts in Community Development
19. Bachelor of Arts in Public Administration
20. Bachelor of Arts in Peace Studies & Conflict Resolution
21. Bachelor of Arts in Sociology
22. Bachelor of Counseling & Psychology
23. Bachelor of Social Arts and Administration
24. Bachelor of Political Science
As you can see,most of the listed courses above are arts and social science courses.Unlike science and engineering courses,these programs don't emphasize on mathematics-a C-,D+ or D plain is enough to get you admission to any of the courses above.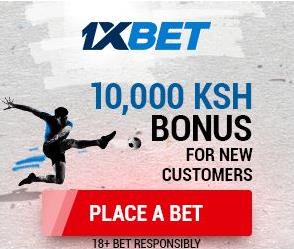 It is estimated that over 70 % of KCSE candidates score less than C- in Mathematics and science courses.This number is huge,and instead of being denied chance to university,courses are introduced which mostly focus on talent other than hard work.