Which is the best investment to make with a bank loan?
When you take a loan from a SACCO or bank,you have to spend the money by investing on high return investments.
Money obtained from loan should be spent wisely, unless you are planning to die immediately you start repaying the loan. Many people fail to commit the loan money to profitable projects thus ending up regretting afterwards.
There are several investment decisions you can make with loan money and never regret at all.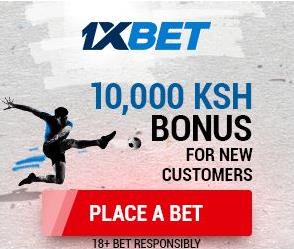 Building a home
This is the first thing you should do before thinking of something else. Having a home will go a long way in saving your family from embarrassment once you leave this world. It doesn't matter whether it's a semi-permanent house you will built or not, what matters is whether you are free from paying rent.
Buying land
This is another wise investment decision you can make. You know, land doesn't depreciate. So committing loan money into a parcel of land will ensure you have an asset you can use as collateral in case of any misfortune.
Building rental apartment
Real estate business is booming-you should be part of a small group of Kenyans who are reaping big from rental income. Even if you have a loan in excess of billions, you shouldn't worry about it once you have your rental apartments.
Investing in Money Market
This is a risk free investment that many Kenyans are not aware of. Money Market has made many people billionaire, including President Uhuru Kenyatta.
The beauty of this is that you can acquire loan from a SACCO with monthly interest of 1% and invest in money market where you can earn interest of up to 21 % per month, which is compounded daily.
One thing you should not worry about this investment segment is that you won't lose your principal amount, unlike investing in shares.
Starting lucrative business
Lucrative business, I mean business that is booming in Kenya.
Some of the best businesses to start in Kenya include:
Car wash business
Fast food restaurant
Executive salon in posh estates like Kilimani, Kileleshwa, Nyali, Muthaiga etc
Importing second hand cars and selling them
Car hire business
Selling timber in big towns
Farming
You can either start poultry farming or plant trees, tomatoes, onions, beans or any other popular foods that can bring returns within a short period. I can, however, caution you against starting a project that you aren't willing to keenly supervise. Farming can disappoint you sometimes, and also make you rich if you have passion.
Furthering studies
If you are unable to pay your school fees, then taking a loan will be important idea. You cannot go wrong with this.
Some of the worst decision you can make with loan money include:
Buying personal car when not necessary.
Taking your girlfriend to popular destination for a treat
Buying your friends drinks
Starting business you are not sure of its profit