The Government of Kenya is recruiting secretaries, front office personnel and receptionists. If you have qualifications in secretarial studies, customer care or related diploma certificates, these are the most ideal career opportunities for you.
Secretarial Assistant – 7 positions
VACANCY NO. PSC/018/05/2017
Secretarial Assistant Job Responsibilities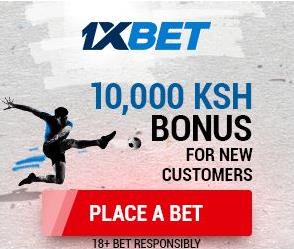 Typing from manuscripts.
Processing data.
Attending to visitors/clients.
Handling telephone calls and appointments.
Operating office equipment.
Ensuring security of office equipment, documents and records.
Requirements for the Secretarial Assistant Job
Kenya Certificate of Secondary Education minimum grade of C- (minus) with at least C (plain) in English language.
Typewriting I (minimum 30 w.p.m.)/computerized document processing II
Business English I/Communications
Office Practice I
Commerce I and
A certificate in Computer applications from a recognized institution.
Office Assistant – 38 positions
VACANCY NO.PSC/020/05/2017
Duties for the Office Assistant Job
Cleaning services.
Collecting and cleaning utensils.
Collecting and delivering documents.
Office Assistant Job Requirements
For appointment to this grade, a candidate must be in possession of a KCSE D (plain).
Reception Assistant – 18 positions
VACANCY NO.PSC/021/05/2017
Duties for the Reception Assistant Job
Receiving and directing visitors as necessary.
Controlling of signing of the visitors book.
Issue badges for purposes of security and safety control.
Notify internal staff of arrival of visitors.
Keep the reception area clean and tidy.
Answering general inquiries.
Ensuring any message left at the reception area is delivered promptly.
Answering all internal calls and transferring to required extensions.
Receiving of incoming parcels and distributing as necessary.
Facilitate appointment for visitors.
Any other lawful duties as assigned by the supervisor
Reception Assistant Job Requirements
Possess a KCSE grade D (plain) or its equivalent.
Have a certificate in Front Office or related studies from a recognized institution.
Be computer literate.
Method of Application
Interested persons are required to make their applications specifying the position applied for and the vacancy number and attaching copies of academic certificates and/or testimonials and a duly completed Parliamentary Service Commission Job Application Form (Form 1 J).
This form can be downloaded from the website of the Parliamentary Service Commission at www.parliament.go.ke  or obtained at the reception of the Parliamentary Service Commission Secretariat on the Ground Floor, County Hall,Parliament Buildings, Parliament Road, Nairobi.
Applications should be addressed to – Clerk of the Senate/Secretary, Parliamentary Service Commission,P.O. Box 41842 – 00100, Nairobi.
or hand delivered during office hours to the Office of the Head of the Commission Secretariat, 1st Floor, County Hall, Parliament Buildings, or emailed as a PDF file attachment to [email protected] to be received on or before 5.00 pm on Wednesday, 31st May, 2017.
Please note:
Applicants who do not complete the Parliamentary Service Commission Job Application (Form 1J) referred to in this advertisement will NOT be considered.
Only short-listed candidates will be contacted.