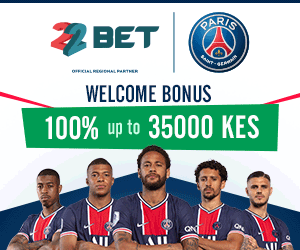 If you are looking for job opportunities, particularly the highest paying private companies in Kenya, we have a list of 30 best paying institutions. These companies pay fresh graduates, even diploma graduates starting salaries of above Ksh 100,000.Experienced graduates earn upwards of Ksh 300,000 with CEO and top managers pocketing in excess of Ksh 1 Million.
Here is the list:
IBM
Google
Safaricom
Bamburi Cement
EABL
BAT
Centum
PWC
KPMG
Deloitte
E&Y
Royal Media Services
Nation Media Group
Nestle Kenya
Jubilee Insurance
Capital FM
Coca-Cola
Airtel Kenya
GlaxoSmithKline Kenya
Brookhouse School
St Andres's Turi
Unilever
Hass Consulting
Cytonn Investment
Strathmore University
Britam Insurance
Hamilton Harrison & Mathews
Kaplan & Stratton Advocates
Alexander Forbes
Villa Rosa Kempinsky
The list only comprises of private companies. We have deliberately left out NGO and government funded institutions, which are among the highest paying institutions in Kenya.
Top in our list is Google Kenya, which pay interns in the neighbourhood of Ksh 200,000.BAT is also another top ranked institution, with estimated earning of Ksh 120,000 for graduate trainees. Also not left behind is Centum Investment, which pays Management Trainees median salary of Ksh 135,000.
In our list we also have schools, surprisingly primary school teachers in these International Schools earn more than Ksh 100,000.St Andrew's Turi is one of the highest paying IGCSE schools in the country, which pay its teachers not less than Ksh 80,000.Brookhouse,the most expensive school in Kenya, pay a graduate teacher at least Ksh 150,000.
We could also not forget IBM,which is an IT and Software company. This particular institution recruits computer scientists, computer security experts, software engineers and IT experts. The least you can earn at IBM is Ksh 120, 000,which is a salary for undergraduate fresh graduate.
In the media industry, Royal Media Services, which owns Citizen TV and Radio, among other stations, leads in terms of pay. While interns earn up to Ksh 80, 000, there are employees who pocket even Ksh 2 million per month. At least in Citizen TV, almost every employee is happy…you can witness by seeing the type of vehicles they drive and estates where they live.