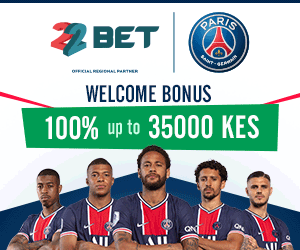 In Nairobi, there are mansions, apartments and bungalows, all occupied by city dwellers-but apartments are the most common buildings in the city. Since developers have realized apartments yield enough profits, they have embarked on building more and more so as to accommodate the growing number of Nairobians.But what are the advantages and disadvantages of apartments?
Advantages
Cheap
Since apartments are occupied by at least one family, the houses are relatively cheap compared to bungalows and mansions. In a posh estate like Kileleshwa, a three bedroom bungalow cost Ksh 70,000-Ksh 150,000 and in the same location, the same house in an apartment costs Ksh 35,000-Ksh 60,000 in rent.
Anywhere in Nairobi, apartments are cheaper than bungalows and mansions.
Security
The reason why you should prefer living in an apartment as opposed to secluded houses is security. Since you are living with other families, it's hard for criminals to attack you. This is the reason why many rich guys in Nairobi nowadays prefer living either in gated community or apartments in Kileleshwa,Kilimani,Karen or Runda.These people believe it's more secure to live in these houses than living in a secluded house where even raising an alarm in case of emergency is not easy.
Shared bills
In apartments, water, security, DSTV, garbage collection and other bills are shared among the occupants, making it even cheaper for middle class population.
Main Disadvantages of Apartments
No privacy
When living in apartments, there are many things you would not want to reveal but you can't. Privacy is not guaranteed.
No freedom to do whatever you want
The most annoying thing about apartments is that there are strict rules to follow, like not playing loud music, not knocking on the main door past some stipulated time, and not coming with unfamiliar visitors.
Parking space
If you own a car, it becomes difficult to live in an apartment; sometimes you find parking space is full and you can't force anyone to remove his car for you to park yours. Some apartments don't have parking space.
Hygiene
Health is important, apartments don't guarantee that. Most of the apartments in Nairobi don't observe hygiene. It's sad that occupants throw garbage anyhow knowing garbage collectors will come to pick it.They even form a heap of garbage next to the houses, which at the end happen to be dump site.
Most apartments have poor ventilation; the reason common diseases like Asthma, common cold and cancer are prominent.