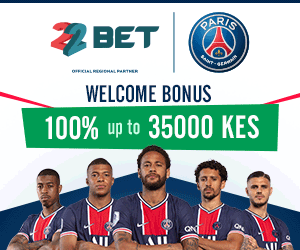 "How can I save my Safaricom Data Bundles? Why are my bundles exhausted so fast? How can I prevent my Safaricom data bundles from being consumed very fast? These are the questions many Kenyans ask themselves. Venas News will provide tricks of ensuring you save your data bundles as you enjoy surfing the internet.
If you are facing this problem, this is how to solve it.
Restrict Background Data on your smartphone
The first thing to do when you buy a smartphone is to ensure you restrict background data. By doing so you ensure some applications don't run when the mobile data is switched on.
Allow Updates on Wifi only
In your phone, there is a section where you restrict update of applications through Mobile Data. This is the most crucial point to note. If you fail to restrict updates through mobile data, you will find your phone exhausting data bundles as soon as you purchase them.
You know, there are applications which can consume up to 1 gb of data bundles. These applications should not be allowed to update through mobile data, wifi is the most ideal way of updating them.
Block Facebook Live Videos/Autoplay
You have realized that when you log on to Facebook, there are videos which start playing without even clicking on them. When they play, your data bundle is consumed…and you should be aware that a single video can consume up to 200 MBs of data bundles.
You should only unblock auto play of live videos if you believe you are comfortable playing a specific video.
You can turn Facebook's video autoplay settings on or off. To stop videos from playing automatically on your computer/phone:
From the top right of Facebook, click and select Settings
Click Videos in the left menu
Click the dropdown menu next to Autoplay Videos and select Off
Learn how to turn off autoplay videos on your mobile phone.
4.Always use 2G or 3G, Use 4G when you are browsing something light
4G is the fastest in terms of internet speed but it consumes more bundles .When you use 2G,the speed can be slow but the bundles you use are less. If I were you, I could use 2G when I am on Facebook and WhatsApp and only use 4G when I am on Google.
Always switch off Mobile data
There is no need of emphasizing more on this…you know you must switch off mobile data when not browsing.
Avoid watching YouTube and other Videos using Mobile Data Bundles
YouTube and Videos on Facebook are heavy. In fact it's rare to find a YouTube video which is less than 2 MBs.when you buy 100MB of data bundles and go straight to YouTube, I can assure you the bundles won't last 20 minutes.
Employ Out of Bundle Management Trick
Out Of Bundle Management ensures you are not billed from your airtime when browsing the internet. Data charges will only be on your data bundles. This service is available by dialing *544# under the name Out Of Bundle Management. Dial *544# and select Out Of Bundle then choose "Activate". Speed is good. #KeepTheConnectionsGoing
Restrict automatic updates in your Laptop if you are fond of connecting with your phone data
Automatic updates on your laptop should always be blocked on your Laptop whenever you are using your phone internet to surf with your laptop.