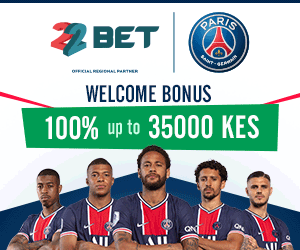 The Karen Hospital Paediatrics Department has the best and skilled paediatricians in Kenya. We are one among the good child hospitals in our country. We offer a comprehensive Outpatient and Inpatient Services and also to meet paediatric emergency care. We understand that infants and children's require unique and superior care. Our Paediatrics department has a friendly ambiance which attracts children and is run by our resident paediatricians. Our outpatient clinic is operated six days a week to provide for all outpatient appointments and immunizations. The inpatient services are a designed in a distinctive way that draws children. We ensure quality care and endorse the health and well being of the children as we plan their treatment according to their medical concerns.
Key Procedures
We serve outpatient care starting from the new born to the adolescents. The primary services and consultation are done and if necessary, various test and diagnostic evaluation are performed in outpatient unit. The first end care to the children's is fulfilled in our outpatient unit as we have well trained and educated health care professionals.
Vaccination and Immunization
– The vaccines and immunizations are advised by the paediatricians to develop immunity and protection to various vulnerable diseases. They are administered according to the schedule starting from the newborn till 5yrs. The chart will be given by the paediatrician to the parents once the first vaccine is administered.
Paediatric Inpatient Unit
– Children's who are suffering with chronic disease and requires hospital care is looked by our inpatient department. The department consists of trained and qualified doctors, nurses and other supporting staffs who strengthen the pediatric care delivered to our little patients. The department is designed colorfully to create good ambience and to make children feel happy and safe.
Paediatric Dental Services –
We offer dental services for newborns to 18 yrs. of age. It involves oral evaluation, diagnosis and treatment for several dental ailments.
Paediatric Cardiology Services –
This unit deals with infants and children's who have congenital and other heart disorders. The paediatric cardiologists are experienced and skillful in diagnosing the cardiac conditions. We do complete evaluation, diagnosis and treatment to the heart problems in children's by means of surgical intervention or medical management.
– It offers services to new parents and baby up to one year. It indulges in breast feeding, nourishment, development of the child and parenting tips.
Neonatal Intensive Care Unit –
If the baby is born before the due date or prematurely, he/she will need special care due to lack of development in the mother's womb and they will be required to taken care of in NICU. The babies will be cared by expertise and well qualified doctors and nurses. The babies will be kept in a special cot called incubator to maintain warm temperature and feeding is done through unique tube. Once they are stable, the babies will be given to their parents.
The department of ENT delivers exclusive and customized care for children's who have ailments in their ear, nose, throat and other associated parts. They first evaluate, diagnose and treat through surgery and interventions.  
This surgery is performed in children to remove the entire or part of the thyroid gland that is located in the neck. The gland is excised due to various reasons such as hyperthyroidism, malignancy of thyroid or distended thyroid gland.
Nasal Septum procedures –
This operation is done to correct the defect in the nasal septum. The procedure is done through the nostrils and as a day care.
Endoscopic sinus surgery –
If the child suffers from the nasal blockage and subsequent sinus infections. The surgery is done by means of endoscope, a tiny and flexible device that has light and camera that is inserted by making a cut or incision. Mostly it is performed as a day care procedure or may depend on the patient's condition.