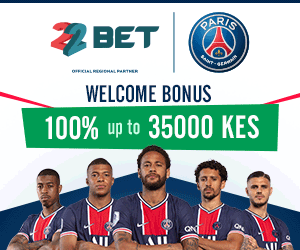 Getrude's Chidren's Hospital Embakasi Clinic is located in East lands off Mombasa Road behind the City Cabanas and within the Nakumat Complex of Embakasi the fifth among the six satellite clinics. It serves clients from the sparse Embakasi, Mlolongo up to Machakos and a few from South C. Unique in its location in a shopping complex, it is also unique in its internal décor that is Mix and match color scheme an attraction to our customers, the children who are our "Kings''.
Embakasi Clinic is again a first in paperless transaction in keeping up with the technological changes in the world. Our clients do not have to worry about their registration numbers because we have made it simple and easy for them by going paperless. Initial question was will my child's records be available on my next visit and Yes they are .This is because of the hard work and available IT support on the ground
We started operations on March 23rd 2009 and was officially opened by no other befitting person than Manu Chandaria chairman of Chanadaria Foundation.
Our objective at Embakasi Clinic is to provide professional Healthcare service which is pomotive, preventive curative and Rehabilitative to the children and their mothers within Embakasi and its environs.
The staff is well trained in their areas that include Clinical, Nursing, Laboratory, pharmacy and the Professional cleaners have added an experte professional service in keeping the area clean .The ambiance is complemented by potted plans that add color to the decor in going 'Green.'
A lift is available for the disabled and the very sick or heavy patients whose access to the clinic may cause some challenge as well as delivery of bulk supplies.
Our services are holistic approach to health care and accompanying demand which have given the guidance to services offered that include:
Sick children treatment Monday to Sunday 8am-8pm, Sunday and Public holidays 9am -7pm
Well Baby Clinic on Monday to Sunday  8am-3pm
Nutrition clinic. On Saturday
ENT Clinic on Friday 2-4pm
Ophthalmology clinic On Saturday10-1pm
Surgical review clinic Monday 12-1pm
Pediatric review Clinic Tuesday and Friday 2-4pm
Physiotherapy on appointment
Well woman Clinic Monday , Tuesday , Saturday and  Sunday 10 am -2pm