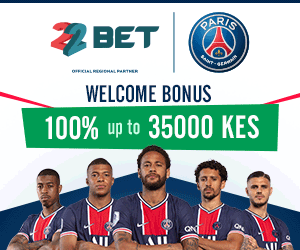 There are several International and IGCSE Schools in Mombasa.Most of these schools offer British curriculum but there are few that offer KCSE examination.
If you want to take your child to an international school in Mombasa, here is a list to choose from
BRAEBURN MOMBASA INTERNATIONAL SCHOOL
BMIS is a co-educational international school in Mombasa, Kenya. The school accepts and teaches learners from age 2+ to 18, extensively following the National Curriculum of England and Wales. Braeburn Mombasa International School is a member of the Braeburn Group of International Schools.
Contact
Braeburn Mombasa International School
Bamburi
Mombasa – Malindi Road, off Cement Factory/Vescon Road, JCC Road,
+254 (0) 20 2026156
+254 (0) 723 846 878
[email protected]
THE COAST ACADEMY
The Coast Academy school was founded in 1970, by Academic Services Limited, as part of a programme to establish centres of academic excellence in Kenya. Since then, Coast Academy has emphasized on the highest standards in intellectual growth, in the development of social and moral values, and in preparing students for international university education and future careers. The Academy is proud to be at the forefront of Kenyan education today. The Academy is in two sections; the Junior School (Playgroup to Year 6), and the Senior School (Year 7 to A level). These schools situated in Kizingo, one of Mombasa's most exclusive residential areas, are in close proximity to each other.
Contact
Kaunda Ave,
Mombasa, Kenya
Junior Sch.+254 20 2138457
Senior Sch.+254 20 2107788
[email protected]
THE AGA KHAN ACADEMY MOMBASA
The Aga Khan Academy Mombasa is an International Baccalaureate World School. It is the first in the network of Aga Khan Academies established by His Highness the Aga Khan.
The Academy features state-of-the-art facilities, a multicultural student body, and an experienced team of educators and staff.
The school provides students with education of the highest standard in order to prepare them for lives characterised by leadership and service.
Admission to the Academy is means-blind and is based on merit. The Aga Khan Academy Mombasa consider all eligible students regardless of socio-economic status.
Contacts
The Aga Khan Academy Mombasa
Tel: (+254) 720 631144
KENCADA INTERNATIONAL ACADEMY
KenCada International Academy educates the whole child and provides distinctive educational experiences that focus on academic achievement and experiential learning.
It is a place of knowledge, a school of discovery.
KenCada is a Kenyan school with an international presence.
Contact Kencada
Phone:
0716-141858
Email:

[email protected]

Bamburi, Utange, Old Malindi Rd,
Near Wema Centre, Kenya

P.O Box 40932- 80100
Mombasa, Kenya
LIGHT ACADEMY MOMBASA
Light Academy is located in Nyali Mombasa. The school offers British curriculum and is ranked on of the best international schools in Mombasa.