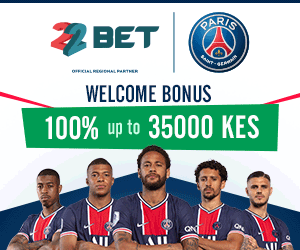 Several bloggers around the world made their millions after joining this lucrative career. While most of these individuals started blogging as a hobby, they ended up making more than they thought of. Currently, there are several bloggers world over who rake in at least $10,000 per month- others make up to $100,000 per month.
Before I list some of the bloggers who have made it to the list of young millionaires, I would like to state that people who join this career of ours with the aim of making money, end up being frustrated-blogging needs patient, determination and above all, passion.
Michael Arrington: $700,000 – $1,000,000 per month
Michael Arrington owns TechCrunch,a technology company that receives over 20 million unique visitors per day.
Arrington makes in excess of $700,000 per month. In a good month, he will walk home with more than $1 million. He is currently ranked among the richest bloggers in the world, with an estimated net worth $ 100 million
Pete Cashmore:$600,000 – $800,000 per month
Pete Cashmore is the founder and CEO of a popular blog, Mashable, which receives millions of unique visitors per day.Cashmore makes upwards of $ 600,000 per month from advertisements and sponsored posts. He is ranked among the top 10 most influential bloggers in the word.
Mario Lavanderia, 'Perez Hilton': $300,000 – $500,000 per month
Mario Lavanderia is the founder of an entertainment blog,Perez Hilton.The blogger makes so much money that he sometimes wonder what to do with the cash.In a good month, he can go home with at least $400,000.
Vitaly Friedman: $150,000 – $190,000 per month
Vitaly Friedman is the brain behind SmashingMagazine,a popular blog with a cult following.in a bad month,Vitaly walks home with $150,000.,…he is now a millionaire.
Timothy Sykes: Monthly Income: $150,000 – $180,000 per month
If you meet Timothy Sykes, you might think he is a newbie in blogging, but I can assure you this gentleman knows how to engage his readers. With a laptop, brains and knowledge, Timothy managed to come up with Sykes' blog, which earns him at least $150,000 per month.
Jake Dobki:$100,000 – $150,000 per month
Kake Dobki owns Gothamist.com,a viral blog, which is regularly updated. This blogger collects from his bank account at least $ 100,000 per month
Linda Ikeji
Linda Ikeji is the richest Nigerian blogger.Linda started blogging in 2006 after she graduated from the university in Nigeria.She started www.lindaikejisblog.com, one of the most read blogs in Nigeria.
In a good month, the blogger makes up to $70, 000, making her one of the richest bloggers in Africa.
Collis Ta'eed: $55,000 – $120,000 per month
Collis Ta'eed owns a famous blog TutsPlus, which is one of the most read education blogs in the world.The blog makes him at least $55,000 per month.
Gina Trapani: circa $110,000 per month
Gina Trapani is the second woman in our list of millionaire bloggers. She is the founder of Lifehacker, which earns her at least $100,000 a month.
As you can see from the list above, it's possible to be a millionaire blogger. What is needed is passion and the ability to capture the emotions of your readers. You also have to fill the gap between bloggers and readers.