International Schools in Eldoret offer either KCSE or IGCSE curricula. A list of international schools in this region is as indicated below
Gulab Lochab Academy
Gulab Lochab Academy is a modern international school that provides high quality education at affordable cost. It boasts of outstanding modern learning facilities, highly qualified teaching   and subordinate staff that  contributes to the achievement of the institution's mission and goal.
Established in 1994, the school has grown in leaps and bounds to become one of the leading learning institutions in Kenya. It is located in Eldoret town and has a conducive learning atmosphere which contributes to our academic excellence.
Contact
Address: P.O.Box 5000 – 30100
Eldoret
Tel: 053-2032526,2031000
Fax: 053-2031000
Email1: [email protected]
Email2: [email protected]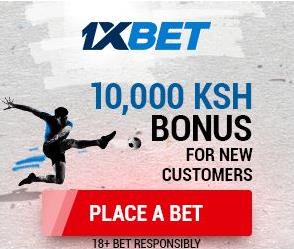 Bridge International Academy
Bridge partners with governments, communities, teachers and families to deliver great schools and high quality affordable education to underserved families and children.
The institution believes every child has the right to a high-quality education and currently serve more than 100,000 pupils in more than 520 nursery and primary schools across Kenya, Uganda, Nigeria, Liberia and India
Bridge International Academy has several branches in Eldoret and its environs, and targets children from humble background.
The Aga Khan Nursery School, Eldoret
Aga Khan Nursery School, Eldoret (AKNSE) is situated along Uganda Road in the outskirts of Eldoret town, next to West Indies.
The history of the school dates back to early 1950s when the early education services commenced.
The school caters for children between the ages of 2-6 by providing 21st century teaching and learning experiences.
SOS Children's Village Eldoret
SOS Children's Village School is another international School located in Eldoret.
SOS admit children from the  region who can no longer live with their parents. 15 SOS families can provide a loving home for up to 120 children. In each family, the children live with their brothers and sisters, affectionately cared for by their SOS mother.
The children attend the SOS Kindergarten together with children from the neighbourhood. This ensures that children from SOS families make friends and are integrated into the local community from a young age. The children then go on to complete their primary and secondary education at the SOS Hermann Gmeiner School in Eldoret.
The Hill School Eldoret, Kenya