Unit Trusts are among the best insurance products for wealth creation in Kenya. Old Mutual, being the best insurance company to invest your money, has this type of insurance products.
Investing your money in Unit Trusts means that you have entered the same category with Uhuru, Raila,Chris Kirubi,Jimnah Mbaru and James Mwangi,who have invested heavily in money markets and securities.
Features and Benefits
Investing in unit trusts is easier than you think. It's a great way to save for those medium- to long-term goals.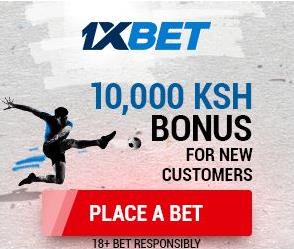 Pooled Resources
Savings from a number of investors are pooled together and invested in to a fund. All the investors in the Old Mutual funds share proportionately in the gains and losses of the fund.
Diversified Portfolio
Spreading your investment reduces the overall risk of the investment and maximizes returns. There is no limit to the number of investors who can hold units in any of our funds. The more investors there are in the fund, the greater the resources available for investment leading to greater diversification of the portfolio.
Professional Management
Old Mutual Asset Managers manage all The Old Mutual funds. They are world class professional asset managers with a track record of excellent returns in the Kenyan market. Active portfolio management helps maximise investor returns.
Security
Unit Trust funds are statutorily entrusted to the Capital Markets Authority and controlled by the Collective Investment Schemes Regulations Act, aimed at protecting the investor. These regulations relate to the activities of the Unit Trust management companies.
Affordability
Unit trusts provide the opportunity to affordably purchase top performing shares. The investor is able to obtain all the shares that the fund has invested in with a single purchase order. As of 01 May 2011, lump sum/single purchase order investment minimums were decreased! Read more…
Flexibility and Investment Terms
You can invest for as long or as briefly as you like. There is no fixed investment period. Unit Trusts are easy to buy and easy to sell. An investor can change the asset allocation depending on their circumstances – one can change from equity-based investments (shares) to fixed income securities (Treasury Bills and bonds) or a mixture of both as required.
Liquidity
You can invest for as long or as briefly as you like. This means investing without formally committing to a contractual period. Not only are you able to decide the day you wish to sell, but the money due to you is available in the very short term. Since investing is a long term exercise, investors are advised to have a long term view of the market.