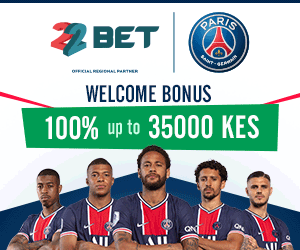 Equity Bank Jijenge Account helps you save money for your business capital. This account is ideal for aspiring entrepreneurs due to its offer for emergency loans and low operating costs. The minimum opening balance is Ksh 300 and minimum monthly contributions are Ksh 300.
Features
1. Account opening balance of Kshs 300.
2. Minimum monthly contribution of Kshs. 300 per month.
3. No partial withdrawal. Minimum operating lock period of six months.
Benefits
1. Easy to open and affordable
2. No ledger fees
3. Free standing order
4. Convenient: one can access the account through our branches countrywide.
5. Flexible: Determine your saving period from six months onwards.
6. It encourages disciplined savings that can allow saving of small fixed amounts to build a lump sum.
7. Access to instant emergency loans of up to 90% of savings at lower rates.
Requirements
1. Original and copy of National ID.
If you are planning to save money for your dream business, you should open Jijenge account,which can allow you to save as little as Ksh 300 per month.