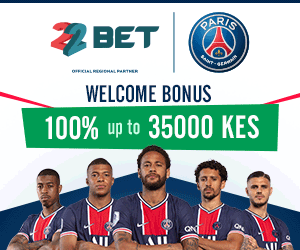 It's possible you can become a millionaire while working for someone. Many employees world over have become wealthy while working for individuals, and this is to do with the following.
Live below your means
Working for someone means your income is fixed. The best thing to do is, live below your means. If your monthly salary is $2, 000, ensure you don't spend more than half of this money on luxuries, rent and other basic necessities. What you remain with should be invested.
Invest wisely
Since you are knowledgeable enough to make wise decisions, you are required to identify solid investments. There are over 100 investment options to choose from, which include shares, bonds, unit trusts, derivatives, annuities, provident fund, futures and options. All these have attractive returns. But as an investor who is cautious enough not to lose your money, taking a risk investment is not a wise option. It's therefore important to choose between unit trusts and bonds, because they are low risk investments.
Join a retirement benefits scheme
A pension/retirement benefits scheme is another wise option. When you join, it means you will contribute a certain percentage and your employer will contribute equal or slightly less percentage.
When you contribute regularly, the fund will accumulate and by the time you leave the company, you would be a millionaire.
Partner with the owner
Another way to be a millionaire is to partner with the owner. It reaches a time the owner decides to expand or have someone inject extra capital for business growth. If you have some money in your savings, this is the right time to join the company as a partner.
When you co-own a company, you will share not only profits but also decision making.
Take over the company
You employer may decide to sell the company when he has other interests. At this point, he won't mind selling it to one of his employees. If you spot this golden opportunity, grab it.
Buy company shares
Another wise thing to do is to buy company shares. When you do that, it means that you will share dividends with the owner, and since the owner usually takes the lion's share, you will definitely share the lion with him.
Start a side hustle
A side hustle/business is one of the best decisions you will make while working for someone. The first step is to identify a viable business venture, one that would not compromise your working hours. Then put some capital and employ someone to work for you.
Another side hustle is doing online business, which you can do from the comfort of your office desk.
Invest in real estate
Investment in real estate is a wonderful opportunity to grow your income. The good thing about real estate is that it's not so demanding in terms of management-once you buy property, you simply wait for it to grow in terms of net worth and sell it.
In real estate, you will comfortably work for someone as you continue growing your empire, thus giving you a good opportunity to become a millionaire.
Take managerial positions
Managerial positions pay more than junior positions. When you are a manager there are financial privileges you enjoy that junior employees don't get. Sometimes you get annual bonuses ,which you can use to start a profitable business