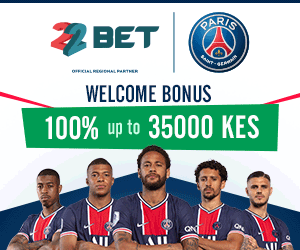 Standard Chartered Bank is one of the few banks in Kenya that offers mortgage loans to people planning to own homes in Kenya. If you have identified a home that you wish to own, simply approach the bank and get a cheap loan.
The procedure of applying for the mortgage loan is as follows
Standard Chartered Bank Mortgage Products
Equity release : This means you can borrow higher loan amounts using your existing property as collateral
Top up : Access a loan based on the amount you have settled after 24 months
Balance transfer: Allows you to consolidate your mortgage facilities with us and enjoy the comfort of having one view account.
Construction Mortgage: If you already own a piece of land we will finance you to build your dream home.
Who is Eligible for a Mortgage?
Kenyan citizens, permanent residents and expatriates
Minimum age 21
Salaried customers meeting all the specified requirements
Employees and Directors of reputable companies and well established SMEs who are purchasing a residential property for owner occupation. (Must have demonstrable and verifiable monthly income for the past12 months)
Professionals and Consultants who earn a regular monthly income and are purchasing a residential property for owner occupation
Documents Required
Completed and signed application form
Certified copies of last 3 pay slips
Certified letter from employer stating terms of employment
Certified copy of ID / passport
Copy of PIN certificate
Sale agreement
Documentary evidence of any other income
Certified copies of bank statements for 12 months (for non-Standard Chartered customers)
3 colour passport-sized photos (for non-Standard Chartered customers)
Copy of title deed
For a Mortgage Transfer, Mortgage statement for the last 6 months
Requirements may be more or vary for Kenyans residing out of the country
Benefits of a Standard Chartered Mortgage
Standard Chartered Bank Home Solution gives you access to competitive rates on your Home Loan. Along with your Home Loan, you also receive a current account and a pre-approved credit card. What's more you enjoy all these additional benefits:
Choice of currency
The bank offers KES and USD mortgage facilities.
High loan amounts
Home buyers can now take up to KES 100 million. This means you will never have to compromise on the house you really want for yourself and your family.
Longer loan periods
With longer loan tenor periods of up to 25 years, your monthly repayments become more affordable.
Available to business owners
The loan is now available to business owners to help you meet your goals by providing you with the right options.
Non-resident Kenyans
Non-resident Kenyans are also eligible. Those working outside the country can buy a property as an investment or as a place to stay when they return home.
Expatriates
All these benefits are now also available to expatriates regardless of how long they have lived in the country.
Faster processing
Can't wait for your loan? You no longer have to. If you are topping up or transferring your loan to us, you will get your funds sooner while we take care of the paperwork.
Holiday Home
The bank will finance you to purchase your holiday home.
Fees and Charges
Facility arrangement fee: 1% of loan amount (Minimum KES 10,000)
Legal costs and stamp duty – varies depending on property value and location
Fire (property) insurance – comprehensive insurance with the Bank's interest duly noted
Mortgage protection insurance for the borrower – to safeguard the borrower during the mortgage term
Valuation fees – upon approval of application, the property should be valued