We have a list of banks in Kenya where you can open a student account and incur no operating costs. If you are a student, here is a list of banks to choose from.
I actually had one student account at KCB bank, which I used to receive my HELB.This account never attracted any costs except ATM costs. The account is still active. So KCB is one of the best banks to open a student account. Below is a full list.
EQUITY BANK
Achievers Student Account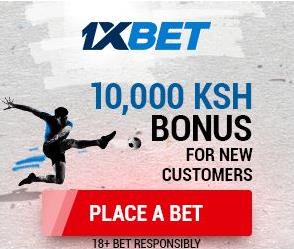 This is a convenient and friendly transactional account suitable for college students.
Features
No ledger fees
Free HELB processing
No opening balance
No account maintaining balance
Discounted Visa debit/ MasterCard card
Benefits
Affordable. No account maintenance balance or monthly charges
Free incoming funds transfer
Convenient. One can access the account through our branches countrywide, agents, ATM network and mobile banking (Eazzy 247)
Free financial education booklet
No limitation on the withdrawal amount
Account transferred into Equity Ordinary Account when the holder turns 25 years
Requirements
Original student ID/Letter of admission
National ID card and photocopy
Passport for non-Kenyan students
BARCLAYS BANK
Benefits and how to get it
What you get
No maintenance fees
Your own debit card
You need to
 Be a student with a valid student ID or have a college admission letter
Bring the following
Valid Student ID or a letter of admission
Be a student with a valid student ID
KWFT
This is an account for young ladies who are studying in institutions of higher learning, such as colleges, universities, polytechnics aged between 18 – 26 years.It helps them build financial freedom, independence and management.
Features
– Open for ladies aged between 18 – 26 years
Benefits
– Financial freedom and Independence.
– Easy access to money through Mobile Banking and ATM.
– First priority for internships – especially those enrolled in banking/finance courses.
– Access to networking forums
– Access to mentorship programs
Requirements
– Original and copy of National ID card
– Student ID card/Letter of admission or introduction letter from the institution
– Passport size photo
– Completed Account Opening Form
KCB BANK
Student Account
Ideal for university and college students, this account lets you access your money across KCB ATMs as well as mobile and internet banking.
Benefits
No monthly charges
No restrictions on the number of deposits and withdrawals
Access to KCB Internet banking and Mobile banking
Get HELB loan deposited into this account
One free banker's cheque every school term to pay fees
Your Visa debit card gives you access to over 350 KCB ATMs
Qualifying Criteria
One quality passport-size photo
Original ID
Original Student ID or Letter of introduction for learning institution
Rates & Fees
Minimum operating balance Kshs. 100
Access to Visa debit card at Kshs.400
We have selected the banks above because they have branches in almost every town in Kenya and charge no monthly fees. The best three banks to consider include KCB,Equity and Barclays.