Public health is one of the most popular courses in Kenya, which is offered by several top universities. The program is offered at diploma, degree and postgraduate level and is suitable for nurses,doctors,M&E and project management professionals. It's also ideal for biostatisticians and clinical officers.
Public health professionals also get employed by counties —all the 47 counties employ these professionals.
Where to secure employment with a public health course?
Several organizations in Kenya employ public health professionals. The most obvious employer is the Kenyans government under the ministry of health. The second employer is any hospital within the country. Also fond of employing public health professionals is the NGO sector.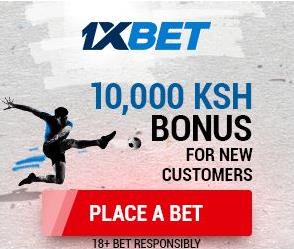 Examples of NGOs that employ these professionals include:
Fhi 360
Kemri Wellcome Trust
Kemri CDC
Medicine sans Frontier
IOM Kenya
United Nations
NASCOP
AMREF
Examples of hospitals with available job vacancies include:
Kenyatta National Hospital
Moi Teaching and referral Hospital
Mater Hospital
Karen Hospital
Aga Khan Hospital
Where is the course offered in Kenya?
Public health course is offered in the following universities and colleges:
Mount Kenya University has a full department for Public Health. A list of public health courses offered at the department includes:
Bachelor of Science in Health Informatics and Information Management
Bachelor of Science in Health Records and Information Technology
Bachelor of Science in Health Education and Promotion
Bachelor of Science in Oral Health
Bachelor of Science in Community Health and Development
Master of Public Health
Master of Science in Health Systems Management
Master of Science in Food Hygiene and Safety
Diploma in Clinical and Community Nutrition
Diploma in Community Oral Health
You can select a suitable course to pursue based on the current job market.
Nairobi University
Nairobi University, which is the best university in Kenya according to Webometric, offers a masters degree in public health. Qualifications for the program are:
ADMISSION REQUIREMENTS
2.1 The common regulations for the Master's Degree in all faculties of the University of Nairobi shall apply.
2.2 The following shall be eligible for admission into the programme.
2.2.1 Holders of any of the following degrees, Bachelor of Medicine and Surgery (MBChB), Bachelor of Dental Science (BDS), Bachelor of Nursing Sciences (BScN), Bachelor of Pharmacy (B. Pharm.), Bachelor of Veterinary Medicine (BVM) of the University of Nairobi or a degree  from any other institution recognised by the University of Nairobi Senate and  at least one year of post-registration experience in a medical or other health related field.
2.2.2 Holders of a first degree from the University of Nairobi in a discipline closely related to public health and medicine including an upper second class honours degree in
environmental health, sociology, nutrition, demography, statistics, economics, planning, administration and anthropology, education and communication, who in addition have relevant and adequate practical experience of not less than two years.
2.2.3 Holders of Bachelor of Science degree of lower second class in the discipline mentioned in. 2.2.1 or 2.2.2 with relevant Post Graduate Diploma or three years relevant experience.
2.2.4 Holders of equivalent qualifications to those in 2.2.1, 2.2.2 or 2.2.3 recognized by the University of Nairobi Senate.
Kenyatta University
Kenyatta University offers public health related courses at the school of public health. Here is a list of programmes offered at the school:
Undergraduate Programmes
BSc. Environmental Health
BSc..Health Records and Information Management
BSc. Population Health
BSc. Health Service Management
Bsc.  Community Health
Graduate Programmes
Master of Public Health
MSc in Public Reproductive Health
MSc in Health Information Management
MSc in Health Management
MSc in Epidemiology
Msc in Occupational Health  and Safety
Master of Public Health (Epidemiology and Diseases Control)
Jomo Kenyatta University of Science and Technology(JKUAT)
Jomo Kenyatta University of Science and Technology(JKUAT) offers  a masters program in public health.
Here are qualifications for the program.
MSc. Public Health
Admission Requirements
University degree with Upper Second Class Honours in the respective discipline from a University recognized by JKUAT Senate.
OR
University degree with Lower Second Class Honours in the respective discipline plus acceptable evidence of research ability or academic work recognized by JKUAT Senate.
These are the top universities in Kenya offering public health courses. You can check on their respective websites to apply for a program of your choice.