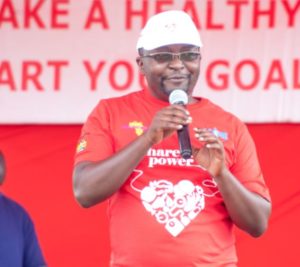 Today, in celebration of World Heart Day, the Kenya Cardiac Society (KCS) in partnership with AstraZeneca's Healthy Heart Africa (HHA) programme, the Kenya Heart Foundation and other stakeholders are holding an event aimed at raising awareness and reducing premature deaths from the world's number one killer – cardiovascular disease.
This year's World Heart Day's theme is 'share the power' promoting the message that small changes make a big difference.  In support of this, KCS want to highlight that in Kenya there is a growing number of hypertension and rheumatic heart disease (RHD) cases and therefore it is important that everyone has regular blood pressure checks.
Speaking at the World Heart Day event, Dr Bernard Gitura – Cardiologist and President of KCS – highlighted that heart conditions are on the rise in the country due to low public awareness on heart health, specifically on the two conditions that are contributing to the accelerated rise in cardiovascular complications. "Hypertension is the number one risk factor for heart attack and stroke in the world, while RHD is the most common cause of heart failure in children and young adults below 35 years. RHD is preventable and treatable as it arises from a poorly treated sore throat."
In 2015, the first nationwide survey on non-communicable diseases by the Ministry of Health, the STEPwise Survey (STEPs), revealed low awareness of heart health amongst people in Kenya. The survey found that 23.8 percent of Kenyans had raised blood pressure, yet 56 per cent had never been screened for it.1 The survey's assessment of risk factors found that 39 percent of the population is overweight or obese.1 The results show the importance of increasing public awareness regarding heart health in the country. Partnerships, like the one between KCS and HHA are a key part of improving heart health awareness.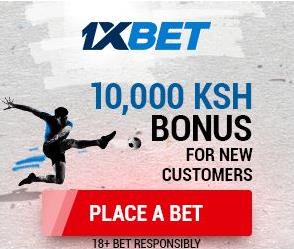 "We are working with KCS and the healthcare community to mark World Heart Day because we believe in the importance of partnerships in tackling the burden of cardiovascular disease in Kenya through awareness, screening and health sector strengthening". Said Ashling Mulvaney, Senior Director for Healthy Heart Africa. "If we are to tackle cardiovascular disease in Kenya, stakeholders across public and private sectors need to work together to ensure that heart health awareness is raised, treatment is available and training is provided."
Dr Gitura added that for those already on treatment for conditions such as hypertension, awareness needs to be created on how to comply with taking medication since most patients still don't understand that treatment needs to be consistent.
Across the country, World Heart Day celebrations are also being held in Mombasa and Kisumu. In Nairobi, as part of the celebrations, KCS is promoting an active lifestyle by hosting a series of Zumba and touch rugby sessions, alongside free health screenings and counselling for members of the public by top cardiologists.
For the first time in Kenya, Nairobi will also be represented in the international map by having its tallest building – Britam Towers – light up red in the evening as a visual symbol of Kenya's fight against premature deaths from cardiovascular disease.