ASUS Laptops in Kenya Prices, Review
ASUS are among the most popular laptops, they are purchased mostly by salaried individuals and students in IT related training. Prices of ASUS laptops range between Ksh15, 000 and Ksh 250,000.
When purchasing a laptop, one thing to look at is the quality of the laptop. From my own experience, If I don't go for HP laptop, I will definitely go for ASUS.ASUS has amazing features, which are backed up with high quality hardware. Any ASUS laptop is worth the price and this can be proved by reviews from customers.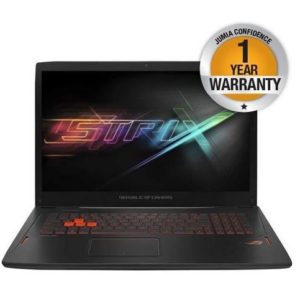 Ten years ago, this brand was scarce in the country.Today,every shop has a stock for the same. This is enough prove that the popularity of ASUS brand has surged. But this is not by coincident, it's due to the quality of the laptops.
Looking at specific laptops, the cheapest ASUS laptop costs Ksh 16,700 and has the following features:
Screen Size: 11.6″
Screen Resolution: 1366 x 768
Processor: Intel® Cherry Trail Quad-Core Z8300 Processor, 1.84 GHz
Storage: 32GB eMMC , 2 GB RAM
Office 365
OS: Windows 10
This laptop is commonly purchased by students and Kenyans who have budgeted less for electronic products.
The most expensive one costs Ksh 233,000 and contains the following features:
Display Size: 15.6″
Memory: 16GB RAM, 1TB + 128GB SSD
Processor: Intel Core i7
Graphics Card: NVIDIA GeForce GTX 1060
OS: Windows 10
Battery: 4 Cells Battery
If you are a programmer, ASUS Rog GL502VMis the best laptop to purchase but if you're a student, go for the cheapest one.
Given ASUS, Toshiba and Lenovo, you will pick ASUS as it has proven to be the best.
In short, if you get interested in any of the ASUS laptops, don't hesitate, buy it.For those who wish to know prices and features of other ASUS laptops, here is the link(ASUS Laptop link)