Believe it or not,Luos are also represented in the government of Uhuru Kenyatta. Samson Ogola and Gordon Opiyo have consistently and constantly criticized Raila Odinga on social media, they are now among bloggers invited for the swearing in ceremony of President Uhuru Kenyatta.
Gordon Opiyo always hits the nail on the head in matters to do with Raila Odinga.Opiyo, who is a journalist by profession, hates Raila with passion and would rather take a bullet than support a man he always calls a looser.
In his Facebook, Opiyo's timeline is littered with long but educative articles of Raila,a man who President Kenyatta has defeated thrice in a span of 5 years.Opiyo's deep hatred towards Raila can be likened to God's hatred towards a serpent.
Gordon's criticism of the opposition leader has earned him invitation letter to attend Uhuru's swearing in ceremony at Kasarani.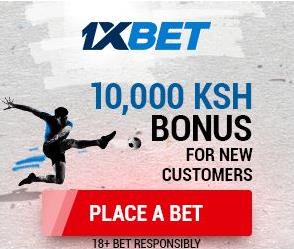 Samson Ogola's house was broken into, looted and destroyed by NASA supporters. This act was as a result of Ogola's open hatred towards Raila.Before he was rendered homeless, Ogola had received several threatening messages. He later confirmed this:
"I'm seated here wondering how my neighbor of more than 10yrs can mobilize youth to break into my house, loot and destroy everything else, all in the name of political differences.
Wah…
Anyway, it's the cost we pay for being politically incorrect in this country.
Thank God I'm safe…I shall recover!"
Last week, Government Digital Director, in his Facebook wall, called upon his followers to vote for one individual who would be given invitation letter to Uhuru's swearing in ceremony. More than 50 % voted for Samson Ogola…that's how he found himself among invited guests.