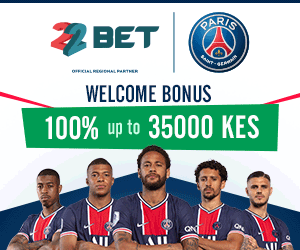 If you were among the over 100,000 students who scored a D+, there are numerous courses you can do to become marketable in Kenya.
On this blog, we try as much as possible to guide students and graduates on matters to do with courses and employment. Ours is to see a hopeful population. Among those who need our help most are those who believe they won't make it in life.But I would tell you one thing: nobody is useless on this earth ,everyone has a purpose. Even with a D+ in KCSE you can become the next Bill Gates.
Here we have a list of best courses to pursue from Kenyan colleges for a brighter future.
Office Management
Office Management will lead into career in front office and customer care .This is one course you should not ignore if your score was D+
The best college that is offering this course Is Kenya Institute of Management.
But before you pursue Office Management course, you can join Udemy for a certificate in Microsoft courses. Udemy is an online training institution and its courses are extremely marketable. You can click here to see courses offered by the institution.
Certificate in journalism
Another course you should consider pursuing is a certificate in journalism. The best college to pursue the program is The Kenya Institute of Mass Communication. The college has wonderful journalism related courses at the certificate level.
For your information, Kenya Institute of Mass Communication is one of the best journalism schools in Kenya.
Hotel Management courses
Visit Utalii College today, select any course related to hotel management, I am sure you will be happy afterwards.
Most people working in five star hotels in Kenya are products of Utalii college. They are excellent performers at work, hence the reason they are on demand.
Electrical Engineering certificate
There are students who were good in maths and science but failed in languages and humanities. If you are in this category and you feel like pursuing a powerful course, join any college for a certificate in electrical engineering. The beauty of this course is that you are capable of employing yourself in case you become jobless after college.
Sales and Marketing
Research shows that average people in class are top performers in the sales and marketing career. Due to this finding ,D+ grade students are always encouraged to pursue a course leading to sales and marketing career.
Almost every company in Kenya is in need of sales persons. With a degree in the same, you won't be jobless.
Beauty related courses
Colleges like Ashley's are not just colleges but training institutions for highly talented indviduals.With a D+ ,you will pursue a beauty related course, start your own executive salon and make millions of money in profits.
Customer Care Courses
I would also advise anyone intending to pursue higher education to consider customer care courses. This course does not require a lot of mathematics, hence fit for people who are not good in mathematics.
Cabin Crew
Another courses you should make a first priority, especially if you are a lady, is cabin crew. If you're lucky after college, you will earn upwards of Ksh100,000 at Kenya Airways.