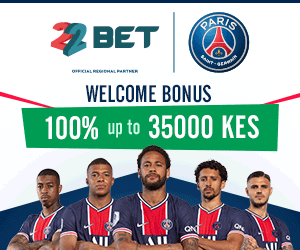 There are currently over 400 degrees and diploma programs in Kenya. Some degree programs will automatically give you a ticket to richness while others will fix you in the poverty zone. It's upon you to choose which direction to follow. Before you make a costly mistake, let's advice you on the best career choice to make in the modern Kenya for you to attract riches.
Medicine & Surgery
Whether you are employed by someone or you own a clinic, you won't be poor while working as a medical doctor. The moment you join college for a degree in Medicine & Surgery, you automatically buy yourself a ticket of wealth.
Medicine & Surgery is an expensive course but if you have money to pursue it, please join any local university.
Bachelor of Commerce, accounting, finance
Any course related to finance and accounting is wonderful. It's estimated that a quarter of millionaires in Kenya pursued finance & accounting related courses in college.
I know some individuals would discourage you that bachelor of commerce is flooded. Those same persons won't enlighten you on the benefits of pursuing this program. Normally, something good attracts a scramble, which is the reason thousands of Kenyans enroll for BCom in Kenya annually.
Bachelor of Software Engineering/Computer Science/Computer Engineering
Technology is what's driving the economies of most countries, especially the developed ones. Millions of companies world over have adopted technology, this technology is developed and advanced by Software engineers. The demand for Apps has seen the pay for software engineers soar beyond the salary ceiling-this is a good story for software enginers.It's therefore logical to say that this is among few careers that can make you rich in Kenya even without much professional experience.
The best universities to pursue software or any other computer related courses in Kenya include: University of Nairobi, Kenyatta University, JKUAT and Moi University
Bachelor of Quantity Surveying
Very few Kenyans know that Quantity surveying is a hot cake. In fact, it's by far better than 80% of university courses offered in Kenya. If you pursue quantity surveying and incorporate your own company, there's no way you will become poor.
With the boom in real estate, the demand of quantity surveyors is extremely high. To get a surveyor to for your land, you have to pay them upwards of Ksh20,000.Assuming this individual has 20 clients per month, that's upwards of Ksh 400,000 per month. There are other exceptional cases where they're paid up to millions of shillings to take measurements.
Bachelor of Law
As a lawyer, you will struggle in your first few years but after you have gotten grip, you will start making millions. I think you know some lawyers who make up to Ksh50 million per month in Kenya.
Bachelor of Architecture
Once you have completed your degree in architecture, start your own firm and see how much you will make in a month.
The only poor architecture in Kenya is one who is in college, otherwise all architects are rich!
Piloting
You will hardly get a pilot who earns less than Ksh 400, 000.currently, the average salary of a pilot in Kenya is Ksh500,000
Purchasing & Supplies
If by chance you secure a position in a government institution where tendering is done, you will certainly swim in money. A recent research showed that more than 40% of Kenyans regret why they didn't pursue procurement related programs in college!