NRM General Miguna Miguna has been deported to Canada
Miguna Miguna was ejected from the country via KLM flight. Mr Ombeta ,Miguna's lawyer said he was informed that Mr Miguna was Tuesday evening put on a flight headed for Amsterdam then Canada.
Miguna's other lawyer, Nelson Havi,confirmed his client has indeed been deported.In his twitter account,he said:
"We are reliably informed that Miguna Miguna has been forced into a KLM flight for deportation to Canada.Now,how do you deport a Kenyan?This country has been overrun by criminals"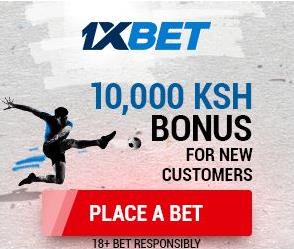 Before Miguna bid Kenyans bye,he said this:
"The despots have put me in a flight to Amsterdam enroute to Toronto,departure time now.Instead of taking me to court as ordered repeatedly by the courts,they seized my passports and drove me to the runaway at the JKIA from 6pm up to now.
I would like to fight this grievous violation of my rights to the end.I would like a revocation of  this blatant constitutional violation surely that I can return to Kenya soonest.
I need to speak to you as soon as possible"
Reports of his deportation come hours after High Court Judge Luka Kimaru barred the Director of Criminal Investigations and the Inspector General of the police from preferring any criminal charges against him
Miguna gave up his Kenyan citizenship more than a decade ago and acquired Canadian citizenship. The lawyer has never bothered to apply for citizenship despite living in Kenya since 2017.
Here is a photo of Miguna in KLM flight,Economy class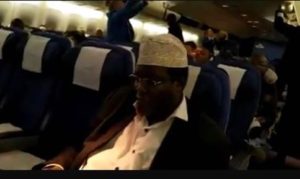 Mr Miguna is responsible for administering the oath for Raila Odinga.He did it alongside TJ Kajwang who was arrested and later released on a cash bail of Ksh 50,000.
This is not the first time Miguna is finding himself in trouble on Kenyan soil.In November 1987, he was arrested and detained in-communicado before being released and expelled from the University together with some of his colleagues for championing multi-party democracy.  He fled to Tanzania, then Swaziland before being granted political asylum in Canada in June 1988