Many women have found themselves in awkward situations after they realize that their husbands have slept with their maid. There are simple things to do in order to stop your man from eating your house girl.
It's estimated that over 40% of men in urban areas sleep with their housegirls.The result also suggests that the vice will become worse when more women join white collar jobs at the expense of taking care of their husbands.
I know, feeling jealous is in built in every human being, especially when you imagine your spouse on top of another woman. To end this, do the following.
Employ and ugly house help
The most obvious thing is, before you employ your house help, make sure her figure and face aren't appealing to anyone. Employing an ugly house help will reduce the chances of your husband cheating with her by 80%.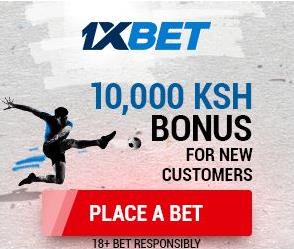 Ensure always your husband leaves in the house before you
One thing a recent study revealed is that men mostly sleep with their house help during morning hours…before they report to work. As a woman, never allow your man to leave the house after you.
If possible, employ your husband's sister
Men can sleep with anyone, but for sure,they won't sleep with their sister. One wise thing to do is, identify any of your man's sisters and employ her.
Install CCTV in your house
Another important thing to do is, install CCTV in your house.By doing so,you will be able to monitor the behavour of your maid and husband such that if you notice something strange, fire the maid.
Whenever you go for long distance journey, send your maid to her home
If you have a meeting out of town where you'll stay for some time, make sure the maid is also not in the house. The best thing to so is, give her paid leave to go home and come when you're back.
Empty your man's balls completely
As a woman, never starve your man, make sure his balls are empty so that nothing remains for anyone. If you starve your man for, say one week, he will start looking for alternatives.
Do all the sensitive household chores
Never leave your house help to do the sensitive chores like spreading the bed, shoe shining, ironing his clothes and preparing his favourite meals.Your man married you to do the chores and if you leave them to a maid, it means you have freely given your man to a maid.
Never allow a man to choose a house help for you
Some women make a terrible mistake by allowing their men to identify a househelp.As a norm,a man will choose an attractive woman.If you're wise,leave the issue of employing a house help out of your husband.