Comedian Eric Omondi has formally apologized after his viral video was widely condemned.
Eric took to his Instagram page to express his disappointment following the incident.He said: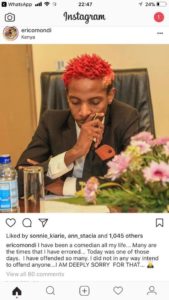 "I have been a comedian all my life …many are the times I have errored..Today was one of those days I have offended so many.I did not in any way intend to offend anyone. I AM DEPLY SORRY FOR THAT
The video, which was marked 'adult content' went viral few minutes after the comedian made it public.In the video, Eric was completely naked while swimming alongside children.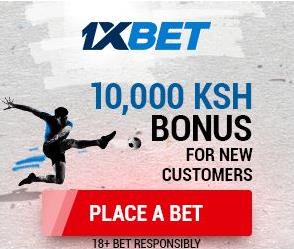 Ezekiel Mutua was the first Senior citizen to condemn it.Here is what he said:
"The video by Eric Omondi nude and with naked kids should be condemned in the strongest terms possible. It's an illegal, bizarre and obscene comedy that violates the rights of children. It's an offense to film children this way for money. This is obvious exploitation of children for money. There can be no justifiable context to warrant this indecent exposure and abuse of children's rights. This video is not only in violation of the KFCB classification guidelines and the spirit of Cap 222, it's also in breach of the Children's Act. The parents of these minors should sue Eric Omondi for the gross abuse and indecent exposure of their kids. We will pursue all legal means to stop this sort of moral bankruptcy and gross violation of the rights of children. This video is the evidence that some of our so called celebrities are vain and are obsessed with sexualization of content at the expense of decency. Using children this way in the name of comedy is wrong. How sad that anyone looks up to this clown for a role model"
Several other Kenyans expressed their disappointment and suggested that the comedian be taken to a psychiatrist…maybe he is a mental case!!!