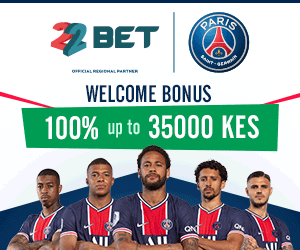 Most of us think that by having a university degree, you automatically earn more than one with a diploma certificate. The irony is, there are 8 careers in Kenya where you can earn more than Ksh100,000 without a degree. It's therefore important to consider those careers if the government places you in a wrong profession during placement.
Sales & Marketing
We know there are a number of sales executives with diploma courses who pocket as low as Ksh10,000 per month.However,there are a number of them who earn in excess of Ksh200,000 with just a diploma course. The reason they earn high is because of surpassing targets. Jobs with targets are important for extroverts, who are fortunately in sales profession. Since employers don't consider academic qualifications when promoting sales executives, it becomes easier for those in this line to earn more than degree holders.
Mechanical Engineering
Mechanical engineering is one of the most marketable courses in Kenya. Diploma holders from TUK,JKUAT and other popular colleges in Kenya find themselves earning more than Ksh100,000 when the land in specific companies. Some of the companies that pay them handsomely include:
Bamburi Cement
Geothermal Development Company
Kenya Pipeline Company
Kenya Power
KenGen
Davis and Shirtliff
Quantity Surveying
Another career Kenyans should switch their mind to is Quantity Surveying.With a C- in KCSE, you can pursue a diploma in Quantity Surveying.The nice thing is,less than 10% of Quantity Surveyors in Kenya earn below Ksh50,000.
In private institutions, a quantity surveyor earns upwards of Ksh100,000,but the sad reality is, they never stick to employment-they start their own consultancies after few years' experience.
Software Engineering
Not many Kenyans are enthusiastic about computer programming;those few who thrive in the area earn decent income upon completing software Engineering courses.
If you're extremely gifted and lucky to join Safaricom, IBM,Google or Airtel with a diploma qualification, your starting salary will be above Ksh100,000.
Pharmacist
A pharmacist graduate from KMTC or UoN may find it easy to earn above Ksh100, 000 with a diploma qualification. Though the money won't come immediately one secures employment, over time they will realize the income surge due to experience.
Journalism
Another highly underrated profession in Kenya is journalism. Unknown to many, Journalism pays more than any profession in Kenya.Most of these guys you see reporting for media houses in Kenya hold diploma qualifications from KIMC-they earn more than Ksh100,000
Piloting
To be a pilot in Kenya, you don't need a degree. What is needed is a certificate from piloting schools in Kenya and practicing licence.A pilot in Kenya earns more than Ksh 200,000.
Monitoring& Evaluation Officer
If you are lucky to join any international NGO in Kenya with a qualification in M&E,I swear you will earn over Ksh100,000.