Finance and Administration Assistant
About DRC
DRC began operating in Kenya in 2005 with assistance to refugees and displacement-affected communities via implementation of protection and livelihoods activities. DRC works in Dadaab and Kakuma refugee camps, as well as in Nairobi and Mombasa to assist urban-based refugees, and in Mandera County implementing a 3-year cross-border resilience programme. DRC is the lead agency in a consortium of 4 agencies implementing the project in Mandera County of Kenya, Dollo Ado Region of Ethiopia and Gedo Region of Somalia. The project began in December 2017, and DRC Kenya is recruiting a new team to implement key Livelihoods activities across Mandera County.
About the job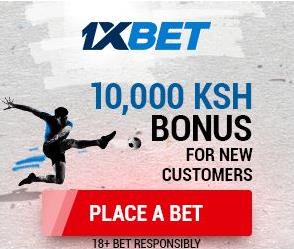 Responsible for providing financial services in order to ensure effective and efficient operations and carry out all bank and cash transactions and booking of expenses for the field office.
Main Responsibilities:
In collaboration with the Program and support team, contribute in developing appropriate project planning and implementation mechanisms.
Process all payments for suppliers/contractors in a timely manner as provided in approved budget
Ensure that proper authorization is obtained before making any payment.
Assess accuracy and completeness of documentation and conformity with reporting and procurement handbook.
Ensure that all vouchers are properly coded (project no., and budget line
Assist in maintaining, control and reconciliation of cash and bank balances on a daily basis
Assist with the monthly, quarterly and annual DRC and donor reports preparation;
Supporting BORESHA Consortium to adequately prepare for both internal and external audits;
Ensure copies of project files and related documents are submitted to the DRC Country office, Nairobi for back up storage in both hard and soft copies.
Inform the field Finance and Admin Officer and the SPC of all financial issues which can affect the execution of the project;
Reconcile the accounts receivables/advances and issue receipts for all the funds received;
Ensure compliance and enforcement of DRC internal policies, donor's regulations and budget restrictions on the project. Ensure all monthly bills such as security and utilities are paid in a timely manner
Function as the Admin and Finance Officer in an acting capacity when the Officer –in charge is out of duty station
Any other task as assigned by the Supervisor or management team.
Prepare and submit staff details including Timesheets to Human Resources Officer for verification and computations;
Manage asset transfer in the field;
Asset tagging and update of the inventory list.
Responsible for HR and Administration functions of the BORESHA Consortium field office in Mandera;
Responsible for the storage and restocking of office consumables (Stationery and Kitchen etc.) for field offices;
Advice and support the SPC or the designate on all administration and premises-related matters within the office;
Coordinate and forward to the Kenya Country Travel and Admin Officer and Admin and Finance Officer (Mandera) on all travel requirements local and international and help in procurement of travel tickets;
Monitor all service contracts (compound, internet etc.) and forward renewal contract needs to the SPC and Admin and Finance Officer in Mandera. Ensure related contract payments are done before expiry of contract period;
Support the SPC in supervision of Office Attendants, cooks, cleaners and similar staff;
Responsible for update of all e files in the back-up hard drive on a weekly basis;
Responsible for timely scanning of all vouchers and timely submission to the Nairobi office for further action by PMU, Nairobi office;
Support the field Finance and Admin Officer in the creation of standard Contracts for Works, Goods and Services in line with DRC regulations;
About you: 
Degree in Accounting and Finance and CPA Section II qualification
Minimum 2 years of relevant experience in the field of finance
Proven ability to prioritize tasks and meet deadlines
Comprehensive knowledge of accounting principles
Fully proficient in Excel and excellent working knowledge with worksheets together with experience in the use of accounting and financial management software
Previous experience working for NGO will be an added advantage
DRC core competencies
In this position, you are expected to demonstrate DRC' five core competencies:
Striving for excellence: You focus on reaching results while ensuring an efficient process.
Collaborating: You involve relevant parties and encourage feedback.
Taking the lead: You take ownership and initiative while aiming for innovation.
Communicating: You listen and speak effectively and honestly.
Demonstrating integrity: You act in line with our vision and values.
Position Description 
Title    : Finance and Administration Assistant- PMU
Location   : Mandera
Start of Contract & Duration: 8 months (with a possibility of extension)
Reports to: Senior Project Coordinator
Salary and conditions will be in accordance with the Danish Refugee Council terms of employment for National staff.
General 
Commitments:
DRC has a Humanitarian Accountability Framework, outlining its global accountability committments. All staff are required to contribute to the achievement of this framework (http://www.drc.dk/HAF.4265.0.html)
Application Process
Qualified candidates are invited to submit their applications which should include a 1-page cover letter clearly stating their motivation and qualifications and a CV. Applications should include contact details of three professional referees who have supervised the candidate in the last five years. One referee must be the applicant's most recent manager. Only applications that address the stipulated duties and meet the required qualifications will be considered.
We only accept applications sent via our online-application form on www.drc.ngo under Vacancies. Applications should be sent no later than: 31st May, 2018.
If you have questions or are facing problems with the online application process, please contact [email protected]
Danish Refugee Council does not charge any kind of fee at any stage of the recruitment process nor does it use recruitment agents.