Every time I provide betting tips for serious gamblers,I feel relieved because I have helped a sinking ship.I am also a self-confessed gambler and I am proud of it.On daily basis I place bets and there's a trick I use that has helped me not to lose money.
Initially, I learnt that Sportpesa has limited options, I decided to join Betway which has over 20 options. There is one thing that motivated me into signing up with Betway—The option of which half most goals will be scored.
I have analyzed games for the past 5 years and what I have discovered is that most goals are scored in second half when one team has been overstretched. Knowing this, I dedicate Ksh500 into 5 single bets and state like this in each bet,"most goals to be scored in second half". In most cases I only make a wrong prediction to a single bet and get 4 correct.
Now,I want you to try this option at Betway and if you get it wrong,hate me forever. Take 5 matches and place single bets based on the option I have provided above, then wait for the results.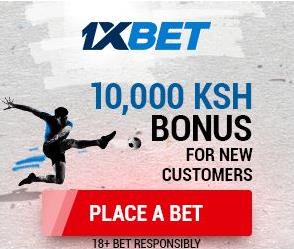 What I like about this option is that all odds are above 2.2 which means if you get 2 correct predictions you will recover your money…they third prediction will earn you a profit.
If you haven't joined Betway,click here to sign up and place a bet