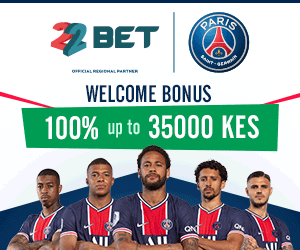 Ugandan lecturer Stella Nyanzi has been in Kenya for a week now and her experience was amazing. The foul-mouthed lady now wants a Kenyan man who can eat her hard until she limps to Uganda.
She advertised herself on Facebook but up to now, no man has showed up:
"Kenya has been sooooooooo good to me! Is there a Kenyan living in Kenya and looking for a hot-blooded big-breasted wide-cunted sharp-brained foul-mouthed Ugandan lover? Any offers to bring me back to Kenya forever?",her Facebook post read.

After this post,here are the hilarious comments she received:
 Kipchumba Kipsoi On behalf of all Kenyan men,We decline the offer due to matters best known to us.May be our brothers in Tanzania can take the offer.
Tioko Logiron Snr Doc, Nrbi isnt Kenya…
Anyway, we already have hot blooded kenyans with breasted scandals, wide mouth Politicians who we cant exchange with the Musevenis(Mzee Penis)….I missed the way you dismantled Partriachy….Am a Kenyan Fan of ur Scholarly contributions to World Feminism…
Amon Hakiiri Jmx Paapa shirandula who owns a weighing scale @ his home might miss this offer,we need to know the kgz of those breasts,
Kenyans pliz !
Domnic Ocul Jr. Let me talk to Raila Odinga . Baba also looks to be on form like Senegalese he will not disappoint you like Egypt. Hihihihi
Wairimu Kihahu We love u mama..but never wish to be associated with kenya…corruption here in kenya is the order of the day.maybe u try mafuguli land .but for now thinking of getting a lover from kenya its the worst tragedy.dont say i didn't warn you mama.
Onyango Julius If u are wide-cunted, sorry we Kenyans are small -dicked n can't do anything for your Big twat. Perhaps u secure the services of a South Sudanese Dinka, ojakuba bulungi.
Real Armstrong We love Big Mamas. Wewe tutakupindua kama chapati and when we're done with you, you shall have forgotten your way back to Uganda.