Temporary Driver
Summary
| | |
| --- | --- |
| Title: | Temporary Driver |
| ID: | 2087 |
| Department: | Nairobi Office |
| Closing Date: | This posting will close on Wednesday July 04 at 1500 hours EAT. |
Description
Title: Temporary Driver
Location: Nairobi, Kenya
Supervisor: Senior Officer, Administration
Supervision Given: [None]
Daily stipend: KES 2,250
Contract Period: On an as-needed basis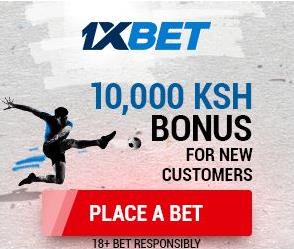 RefugePoint was founded in 2005 to provide lasting solutions for the world's most vulnerable refugees. We work to fill the critical and unmet needs of people affected by war and conflict that have fallen through the net of humanitarian assistance, in particular women, children and urban refugees.
The Temporary Driver will perform work in the operation of a vehicle to ensure safe transportation of staff, volunteers, clients, guests and any other official passengers to official destinations.
The core responsibilities of this position are as follows:
Logistics support
Plan ahead to meet anticipated transport requirements. Ensure assigned car is fueled in good time.
Responsibly and safely driving staff, guests and any other official visitors to scheduled destinations.
Vehicle Maintenance
Responsible for the day to day care, maintenance and repair of the office cars.
Cleans and routinely inspect the office cars; to check oil, water, brakes, brake liquid, tyre pressure, battery levels and the entire vehicle.
Routinely check all vehicles licenses and insurances.
Drive in a safe and responsible manner at all times.
Administrative tasks
Accurately complete the vehicle log.
Run errands for the office, for example delivery and collection of letters, bills et al.
Assist with purchasing, delivery and distribution of food and non – food items.
Ensure immediate action, in view of the Road rules and regulations and Insurance requirements, is taken in the event of an accident.
Promptly report involvement of an assigned office car in an accident, including minor accidents, damage, loss or theft of vehicle fittings.
Liaise with the health team to ensure that the first aid kit is suitably resourced.
Keep a track of mileage.
Make use of reliable sources to keep informed of road conditions and share any collected information with the office.
Other duties as assigned.
Qualifications Required:
Valid driving license, BCE minimum
Successful completion of Secondary School education
A minimum of two years driving experience
Ability to speak English and Kiswahili
Team player
Conversant with the routes of Nairobi
Desired Qualifications:
Trainings in basic mechanics, advanced driving, first aid etc will be an added advantage
Certification in driving by a professional body will be an added advantage
Special Requirements:
A certificate of Good Conduct is mandatory prior to being offered a contract with RefugePoint International.