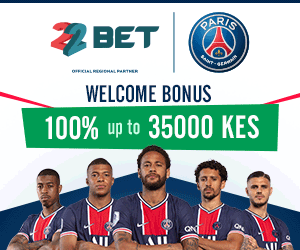 Doreen Moracha does not shy off from informing Kenyans she is HIV positive. The 26-year-old was born with the virus and has lived with it for her entire life.
What's amazing about her is that she lives a happy life, she looks health and ever jovial.
Doreen tells her story below
Today I turn 26…..I don't celebrate birthdays I celebrate life. life of living positively with HIV since 1992 to 2018.Amen!26 years ago I was born to a HIV discordant couple, my mum is positive my dad is negative I'm their third born and my 3 other siblings are very much negative.
My parents found out I was positive when I was 8,my doctors said if I reach 13 then I'll be able to grow up a normal child but God wasn't done with me yet he has added me 13 more years and this is just the beginning coz I know God's not done with me yet.
I'm open about my HIV status not because of the pity but because one day i want someone to look at me and say "because of you,i did not give up" .
Living positively isn't easy but I remind myself everyday that "I am greater than HIV" and that keeps me going I don't know who I might be talking to this morning but everyday remind yourself you are greater that any circumstance that you are going through right now.