Monitoring Advisor, Malaria and WASH
Job ID2018-2655
# of Openings1
CategoryTechnical Health Areas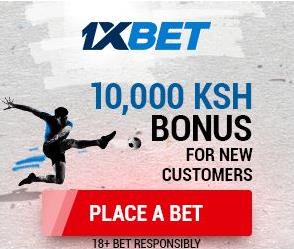 Position Location: CityNairobi
Region Multiple Locations
Position Location: Country Kenya
Monitoring Advisor, Malaria and WASH
Based in Washington, DC
Up to 40% international travel
Reports to Deputy Director of Malaria with dotted line to support from the Deputy Director of Monitoring
Who we are
With over 45 years of experience, working in over 60 countries, Population Services International (PSI) is the world's leading non-profit social marketing organization. PSI is reimagining healthcare, by putting the consumer at the center, and wherever possible – bringing care to the front door. We are working to fix market failures, shape future health markets and shift policy and funding to better support consumer empowered healthcare.
There are over 8,000 "PSI'ers" around the world. We are a diverse group of entrepreneurial development professionals with a wide range of backgrounds and experience. All with unique skills that we bring to the critically important work that we do.
Join us!
PSI seeks an advisor focused on routine project monitoring within its Malaria, Integrated Case Management (ICM), water, sanitation and hygiene (WASH), neonatal health, and under-nutrition programs. The Monitoring Advisor, Malaria and WASH reports to the Deputy Director of Malaria with dotted line to support from the Deputy Director of Monitoring. The position is based in Washington, DC, USA with approximately 40% travel.
Sound like you? Read on.
Your contribution
Ensure the application of global best practices in the generation and use of routine data for malaria, ICM, WASH, neonatal health, and under-nutrition by:

Developing and promoting routine monitoring tools and approaches preferably in DHIS2 for new and existing programs taking into account PSI's Data-to-Action approach. This includes the development of logical frameworks, M&E plans, data analysis, data quality checks and data dissemination plans,
Working directly with country offices to support the development of robust end-to-end routine monitoring systems and to strengthen data use,
Work with PSI network members and other stakeholders including the Health Area Departments to analyze routine monitoring data to provide evidence to manage PSI programs and ensure continuous improvement, with a particular focus on the use of programmatic dashboards for decision making,
Supporting proposal design by ensuring routine monitoring needs are appropriately represented and program data are used to inform program performance management,
Work closely with the Health Area, Program Analytics and Global Business Systems teams to strengthen capacity building of PSI country offices and network members on:

Effective data access, analysis and use for program improvement,
Adoption of best practices using various communication channels (e.g. trainings, toolkits, webinars),
Collaborate with international, regional and national-level institutions, working groups, and experts on routine monitoring related issues in order to:

Ensure that PSI is using the latest technical developments and best practices,
Promote PSI's Data-to-Action approach and monitoring tools and approaches where relevant,
Contribute to PSI's evidence base by authoring articles and publishing in peer-reviewed journals; providing support to country-level teams for publications; presenting at conferences and meetings; and documenting and sharing lessons learned for internal and external stakeholders.
What are we looking for?
The candidate we hire will embody PSI's corporate values:
Measurement: You use hard evidence to make decisions and guide your work. You set clear goalposts in advance and explain clearly if you need to move them.
Pragmatism: You'll strive to deliver the best possible result with the resources available. You won't be paralyzed by a need to make things perfect.
Honesty: You own your mistakes and are open about your shortcomings – it's the only way you'll learn and improve.
Collaboration: You'll quickly establish a mental map of whom you can rely on for what, on your team, at headquarters, and in our country offices – if you try to do it all yourself, you won't succeed.
Trust: You accept limits to your sphere of control and give colleagues the benefit of the doubt
Commitment:  You are in it for the long-haul and want to grow with the organization, just like PSI serves its consumers and partners with host-country governments through thick and thin
Our ideal candidate will possess:
PhD (with 3+ years of experience) or a Master's degree (with 5+ years of experience) in public health, behavioral sciences, epidemiology, tropical medicine, population studies, or a related field
3-5 years of professional experience in monitoring and evaluation (preferably on malaria and WASH programs)
Proven experience designing monitoring tools and systems, including: data collection, data quality, data analysis, and data use (preferably for public health interventions)
Good knowledge of DHIS2, especially Analytics and dashboards
Demonstrated ability to work independently, highly organized, comfortable working on multiple simultaneous projects
Excellent written, verbal and inter-personal communication skills
Proficiency in French is desirable
References will be required.
Must be authorized to work in the United States. B. PSI will not consider work visa sponsorship for this position.
STATUS
*Due to high volume of applications, only finalists will be contacted. Curious about your status? Please log into your iCIMS account to find out.