Television Jounalist, Jackie Maribe, has recently got herself in  an inescapable case that claims she is deeply involved in the murder of Monica Nyawira Kimani, who was found dead in her house at Kilimani estate with her throat ruthlessly slit.
Maribe  the daughter of Mr and Mrs Maribe Mwangi, (who live in Buruburu estate, Nairobi) was happily brought to this world on 12th December. She attended State house girls high school, Nairobi, later on joined The University of Nairobi where she pursued Journalism.
As hard working as always, she is currently living in Royal Park estate, Langata after vacating Westlands, Nairobi. She is a remarkable Citizen news anchor and a political affairs reporter from 2012 after leaving Kiss TV. Jackie was also a talented actress in the Constant Gardener  in 2005.
With such a successful life and self-independent beauty, she has an attention-snatching love story. She possesses a handsome, blessed four year old son, called Zahari born on 14th May  2014.The joy of her life.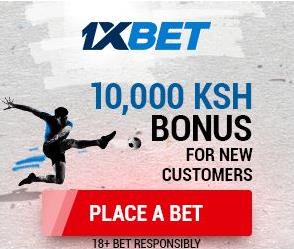 The breath – taking beauty of  this Embu African lady has captured the heart of many men, including the top comedian Erick Omondi. She has been linked romantically to the comedian as evident in social venues  where spotted looking passionately in love. A stronger prove emerged further as the two were captured with their lips locked together in Jackie's all white  birthday party. Though the two claimed they were only friends, photos suggested more.
Oliver Mathenge, Senior Political analyst  for the star newspaper was among the victims of her beauty and brains. Rumours has it that she cheated on him with Dennis Kitumbi (another victim), who surprised her with exquisitely delectable cake, on her birthday making her shades tears of joy before the cameras. Who is the real lover?
After the whole romance drama, Jackie landed on a handsome man named, Joseph Kuria Murungu  a. k. a Jowi, her current boyfriend and fiancée. A guy who is in no doubt the prime suspect for Kimani's death. Maribe's fiancé is now detained in court for ten days to allow  police conduct  further investigations.
Jackie Maribe is carrying Jowi's son, something that is of great disturbance to her since she was also put behind bars until further investigations are done.
Is she really the innocent, hard working, well spoken young lady that adorns the Citizen tv station we know, or there is something? Because judging from the investigations so far, Jackie seems to have known the plan since, even before the late Monica travelled back to Kenya. Strange things are adding up, a gun was found in her house and a her house help claims she was ordered to burn a kanzu and jacket on the fateful night, which were suspected to belong to Monica. After a full investigations, will Jackie Maribe  still be able to jump out of the hot soup?