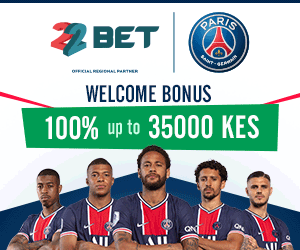 What kind of business you can do online in Kenya in 2019 and become a millionaire? Well, we have array of businesses we wish to enlighten you on to jump-start your dream. In the year 2019, several of us bear millions of ideas but executing them is the big issue.However,if you find the courage ,resources and strength to take a step, your efforts won't go to a waste.
I have done online business for nearly two decades and discovered what works and what is not worth my efforts. I have realized that succeeding online requires not only passion, but determination, strategic thinking, resources and unique services.
Which online business on demand can you start in Kenya and succeed in 201? Here are the answers:
Blogging
What I am doing here is called blogging and currently this work feeds over 10,000 Kenyans. I have been blogging for the past 7 year and have seen it all. Though this profession is risky, it pays. Kenyan bloggers make as little as Ksh5,000 per month and as high as Ksh 2 million. I know a couple of them who earn Ksh 1 million per month and you won't suspect.
To become a blogger, what you need include: functioning blog, writing skills, source of income and technique on how to grow your traffic. To have a blog, you can contact us on 0722927138.We'll create a powerful blog with advanced features to make it stand out. We charge Ksh  20,000 to design and host a website.
Blogging is hard when starting but with consistence, determination and hard work, you'll finally make it.
Academic Writing
If you're jobless and you wish to make money online, you can register to academic writing websites and start making money. You'll be given tasks like proposal writing, literature review, website design and data entry. Each day you'll rake in ksh 200 to Ksh 20,000.
Here are some of the academic writing sites to join in Kenya:
    Edusson.
    Asiawriters.
    Bluecorp.
    Academia Research.
    Allwriting.
    Freelance Writing Center.
    WriterBay.
E-Commerce
E-Commerce involves selling merchandise online at a profit. Companies like Jumia are making a kill as Kenyans shift their preference to purchasing online over offline purchases. You can click here to see some of the products they sell.
If you have been importing goods from abroad or you have an electronic store you wish to grow, create an online store, market it and start making money. In future, the number of Kenyans buying online will soar and the only companies that will register enormous profits include Jumia,Amazon and other established E-commerce stores.
Perhaps you are wondering how to start this business. Here is the deal, engage the services of Venas News and within two weeks you'll have a decent website that every Kenyan would want to buy products from.
Online dating site
I have repeatedly said that online dating site pays—imagine there are websites that make up to billions of dollars annually by simply connecting couples. In Kenya,there is no serious dating site and if you're clever enough, make one next year and see how lucrative this business is.
The best thing to do here is target top tier clients who can pay up to Ksh2 million to get their target. In a month if you get 2 clients, you're sorted.
We can design the website for you if you're interested. Just call 0722927138 for the services.
Affiliate marketing
Affiliate marketing is when you promote other people's products to earn a commission.
If you've not reached a level you can earn online through your products, you can approach established companies like Jumia and sign up for their affiliate program.Jumia pays affiliate in excess of Ksh 50,000 per month.
Become a social media consultant
There are people who love spending time online and have excellent writing skills. Numerous opportunities await you as politicians,CEOs and business persons search for people who can manage their social media handles.
Approach politicians online or offline and seek to manage their accounts. Most of them,after learning that you can be trusted, will surrender their credentials to you.
Some Kenyans who manage social media accounts of Individuals like Alfred mutua,Uhuru Kenyatta,Raila Odinga and William Ruto earn in excess of Ksh 200,000 per month.
Start trading stock and Forex online
If you have something like Ksh 200,000 in your account, the best idea is to start trading forex online. However, forex trading needs one with analytic skills and information on forex trends. Your money can be wiped out within a minute if you're not careful.