Clinical Officer (1 Month Contract)
Reference Number: CO221118
Employment Type: Temporary Contract
Category: Clinical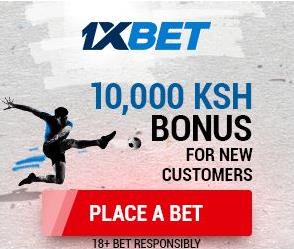 Job Grade: 6.01
Country: Kenya
Location: Kilifi
JOB PURPOSE:
To provide efficient and effective clinical care to staff and their dependants at the staff clinic. Work as part of a multi-disciplinary team ensuring high quality clinical care provision and clinical research.
Description:
REPORTS TO:
Head of Clinical Paediatrics.
Head of Human Resource
Senior Clinician
DIRECTLY SUPERVISES:
INDIRECTLY SUPERVISES:
Nursing Officers and Support staff based at Staff clinic
KEY RESPONSIBILITIES:
Provide clinical care on at staff clinic and including referral to designated service providers and patient documentation, performing clinical procedures.
Maintain staff documentation and adhere to good clinical practise.
Will be expected to become familiar with a range of ongoing inpatient interventional and descriptive studies.
Attend clinical skills training and updates when required to.
Prepare and discuss clinical case presentations at clinical meetings.
Attend and participate in clinical meetings and other meetings as needed.
And any other duties that may be assigned from time to time.
QUALIFICATIONS:
A diploma in Clinical Science or equivalent
Registered by the Kenya Clinical Officers Council
At least 3 years clinical experience with a keen interest in paediatrics
Knowledge/ experience in organisation of research studies
Computer literate with proficiency and experience in using email applications and Microsoft applications such as Word and Excel
COMPETENCIES:
Excellent diagnostic skills
Attentive to detail with strong follow through ability
Confidentiality and strong ethics
Able and willing to take and follow instruction and to learn
Strong interpersonal and communication skills (oral and written)
Team worker, able to work in a multi-cultural environment, punctual and high integrity
Well groomed; neat and clean appearance
PHYSICAL ENVIRONMENT/CONDITIONS:
Exposure to patients and materials considered infectious and/or bio hazardous