A total of 46 banks are Licensed by Central Bank of Kenya to operate in Kenya. In terms of salaries, the best paying banks are not necessarily the biggest, there are banks that pay well yet they are less known by most graduates. In 2019 there are banks which traditionally paid little but have come to be among the best paying.There are small banks which pay better than banks like Equity.
The average salary for fresh graduates working in Kenyan banks is Ksh 45,000. About half a decade ago the average salary was Ksh50,000 but the amount reduced because banks started cutting costs as they maximized profits.
Banks are not the best places to work in because of the strict conditions and poor working conditions experienced there, but if you don't have an option, you can go for the highest paying bank and start your career.
As at 2019,here are the best paying banks in Kenya: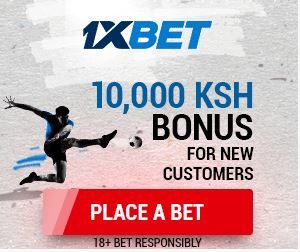 CfC Stanbic Bank Ltd
CFC Stanbic Bank ranks among the best 5 highest paying banks in Kenya. When you are fresh from college your monthly starting salary is between Ksh55,000 and Ksh 75,000. The salary rises steadily as you gain experience. Once you are promoted to managerial position, you'll pocket between Ksh150,000 to Ksh 400,000. For positions above bank managers, salaries rise to between Ksh 500,000 to Ksh1.5 million
Sales executive are the lowest paid employees at CFC Stanbic Bank, they pocket between Ksh25,000 to Ksh60,000 per month.
Citibank N.A.
If I was to search for employment in Kenya,I would go for Citibank. This bank ranks the best bank to work for in Kenya. Believe it or not, starting salary for fresh graduates at Citibank is Ksh 80,000. Once an individual works for at least 2 years, the salary rises to above Ksh120,000.
Citibank has an excellent culture of promoting their workers rather than poaching employees from other financial institutions. When you work for this bank over a long period, you are promoted until you become the highest paid employee in the bank.
The workload at Citibank is not as hectic as that in deposit taking banks like Cooperative, KCB and Equity
Commercial Bank of Africa Ltd.
Commercial Bank of Africa is owned by Kenyatta family. This is one bank where you should aspire to work in. The bank pays fresh graduates Ksh65,000 to Ksh 75,000. Managers of CBA make from Ksh 150,000 with the CEO taking home over Ksh3 million.
Co-operative Bank of Kenya Ltd
The nice thing about Cooperative bank is that it pays fresh graduates handsomely but for people aged above 40 years, retirement can come any time.The best age to work in a Kenyan bank is between 21 and 40,beyond that, you should look for a job elsewhere.
Starting salary for a fresh graduate at Cooperative bank is Ksh 68,000 to Ksh75,000. Salaries grow over time and within 4 years, the pay surpasses Ksh100,000 mark.
Ecobank Limited
Ecobank may be an average bank but when it comes to salaries, it's one to go for.The starting salary for fresh graduates is Ksh55,000-Ksh75,000.But for managers it can go up to Ksh 1.5 million.
Family Bank Ltd.
Another bank you should look for employment in is Family Bank.The workload at this bank is not  so much and renumeration is reasonable.For fresh graduates,you will pocket Ksh50,000 to Ksh 70,000.What I like most is that the bank appreciates its employees by promoting them on regular basis.
Branch Managers at Family Bank earn not less than Ksh120,000,some make above Ksh 400,000 per month.
Kenya Commercial Bank Ltd
Kenya Commercial Bank is best for retaining employees, there is no bank you will get as old employees as those in KCB.While other banks retrench employees who have attained age 40,KCB can retain an employee up to retirement age of 60.
For fresh graduates the pay is in the neighbourhood of Ksh 50,000. The lowest paid employees are sales executives who pocket Ksh20,000-Ksh40,000 per month.
8.NIC Bank Ltd
NIC Bank has just been bought by CBA .The salaries at NIC are almost similar to those in CBA.Fresh graduates make between Ksh55,000 to Ksh80,000,while managers take home not less than Ksh 150,000.
9.Standard Chartered Bank (K) Ltd
At Standard Chartered Bank managerial position are the best but for fresh graduates, they have to work for years before they start earning above Ksh100,000.
The worst paying banks include Equity Bank, Chase Bank, Imperial Bank, Credit Bank and Habib Bank.