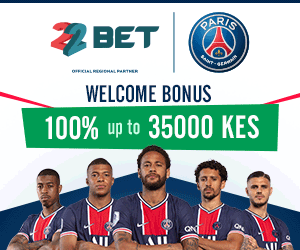 When you have a full time job, you also need a side hustle in Kenya, even one that can make you a millionaire in the long run. Employment is good for regular income but when you want accelerated financial growth, you need a side hustle.
Currently, we are facing serious economic challenges, which not only require a full time job, but also a small business with significant earnings. There are numerous side hustles you can venture in but you only need one that is not destructive, something that you can do as you continue pursuing your financial dreams through a white collar job.
Not every business in Kenya is profitable and not all businesses can allow you to do a full time job while running it.If you have a permanent job but you're in need of a side hustle with millions of profits, here is the list of businesses to do:
Executive salon and Barber shop
If your starting capital range between Ksh150,000 and Ksh 300,000, the best business to start especially in Nairobi is an executive salon.A salon does not need the owner to be present, what it needs are workers,CCTV camera and dedicated employees. The best places to start the business within Nairobi include, Westland, Nairobi West, Kilimani, Rongai and Kitengela.
In a month, the business can yield up to Ksh1 million depending on location and the number of customers you attract.
If you have good managerial skills, your salon will earn between Ksh2,000 and Ksh 10,000 per day and it might turn out to be your full time job.
Doing online job
Online jobs are as numerous as the offline jobs, only that most people are ignorant. Most bloggers I know have full time jobs but they are also fully in blogging. In Kenya, bloggers earn between Ksh10,000 and Ksh 2 million per month. I know of about 10 bloggers in Kenya who make upwards of Ksh500,000 per month.
Blogging is not the only work you can do online, you can also create a website where you sell items like foodstuffs, clothes and electronics. You can even start a dating site.
Consultancy
For those in these careers, you can comfortably do consultancy while working for someone: Law, Medicine and Surgery, Statistics, Nursing, Architecture, Pharmacy etc. These courses have array of consultancy opportunities someone can pursue while undertaking their day to day tasks.
Cake baking
Another important side hustle you must think of is cake baking. This one requires training, thereafter you start working on cakes during weekends. You can specialize on wedding cakes.
About a decade ago most people were on bread but over time their interest shifted to cakes. Today, if you start a bakery, you'll be shocked by the number of people who will frequent your shop.
Providing event equipment
Event equipment such as chairs, speakers and tents are important. If you can be able to look for a market for your products, then you won't lack money to make you comfortable. The best places to have these equipment is in the village where funerals and weddings happen regularly.
Movers company
Movers companies are numerous in Kenya but they are important particularly in major towns. It's not a must to have movers company, all you need is one to few trucks that can ferry people and luggage from one estate to the other.
Tax business
Nowadays it's easy to operate a taxi business, you don't have to look for customers, what you need is an App like Uber and clients will be calling you.
Thought tax business can't make you a millionaire overnight, it's a worth business to try.
Fast food restaurant
For those with a starting capital of Ksh150,000 to Ksh1 million, fast food restaurant is the best to start in Nairobi. Since people must eat, since nowadays youths find joy in fast food meals, having a restaurant that caters for their needs will bring the necessary financial muscles you need to develop.
Farming
If your home is in Rift Valley, Kisii or Central Kenya and you have huge tracts of land, it's time you think of farming. The idea of farming has been shunned for long but it seems nowadays it pays. With farming, you can comfortably employ people to work on your farm as you work for someone in the office.
I have also noticed that most people are planting avocado because the demand outside the country is huge, I will encourage you to venture into this business.
MPESA business
Though MPESA business is flooded, there is still room to make money. I will advise you to have more than 1 MPESA shop, this way you'll make substantial amount from the business.
Garage
Another great business to set up in towns is a garage. This one needs enough space and technicians to work on cars brought for repair. If you have Ksh1 million in capital, I will encourage you to start garage business as a side hustle.
Grocery shop and Butchery
For more ambitious entrepreneurs, you can start two businesses in one roof, grocery shop and butchery. You don't have to be present when you own these two, look for reliable workers and employ them,pay them well and you will see yourself becoming a millionaire.
Car wash
With a car wash, you only need a machine, space and employees to clean the cars and trucks for your client. Most people who own car wash business are do not directly engage in managing the business, they simply wait for the money in their bank accounts.
Selling kitchen utensils in estates and offices
Most people don't bother to sell kitchen utensils, but this is one profitable business most people ignore. If you are employed, you can buy the items, take to the office and market them among your co-workers. In estates, you can do the same. Also, make sure you market your products in social media.
From hawking kitchen utensils, you'll find yourself owning a big  shop selling the items.