When it comes to fuel efficient cars in Kenya, you have to choose a car that can consume fuel costing less than Ksh 20,000 per month. Most of the cars with such consumption capacity are in 1000-1800 CC category.
What we will focus here are not only fuel efficient cars, but also durable ones. Since Kenyan roads are most suitable for Totota, Mazda, Isuzu and low cost cars, those are the ones we shall focus on.
Before you buy any car, ensure that you check its review online so as to resolve whether it has qualities you deserve or not. Some cars may be good but your budget isn't enough to sustain them. Others are clearly not for Kenyan roads. Most importantly, know whether spare parts are readily available in the country.
If you are looking for a fuel efficient car in Kenya, choose from the following list;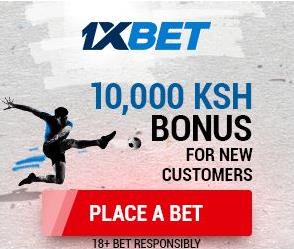 Toyota Allion
Toyota Wish
Toyota Succeed
Toyota Sienta
Toyota Axio
Toyota Premio
Toyota Raum
Toyota ISIS
Toyota Vitz
Toyota Fielder
Toyota Ractis
Toyota Belta
Toyota Auris
Toyota Porte
Toyota Aqua
Mazda Verisa
Mazda Demio
Volkswagen Golf
Volkswagen Polo
Volkswagen Passat
Honda Fit
Honda Insight
Honda Freed
Nissan Note
Nissan Wingroad
Nissan Juke
Mitsubish Colt
Nissan Note is the most fuel efficient cars among Nissan cars in Kenya. With Ksh 10,000, you will drive this care the entire month in Nairobi. When it comes to Honda, purchase Honda Fit—this is because spare parts are readily available and the car is durable.
There is also a new Volkswagen Passat which almost every Kenyan is aiming to buy. This one has 1400 CC and it's a magnificent car. When you look at this car, you may think it's for rich people only but it's designed for average income earners. For one month, the car consumes less than Ksh 20,000 per month in Nairobi.
It's obvious Toyota cars are the most preferred fuel efficient cars in Kenya. One reason why most people prefer them over other cars is because of availability of spare parts. Toyota spare parts are available everywhere, go to River Road, Nyamakima, Industrial Area, Mombasa, Kisumu or any town in Kenya you'll easily and cheaply buy Toyota spare parts.
If you're planning to start taxi business in Kenya, the best cars are Toyota Axio, Toyota Allion and Toyota Belta.These cars are both specious, comfortable and fuel efficient.
For small families, perhaps you have a wife and one child, you can think of Mazda Demio,Toyota Vitz or Nissan Note, these cars will cost you less than Ksh 600,000 but every month you'll cough below Ksh 20,000 in fuel. The problem with them is that they are so low that going to the village with them will be problematic.
Nissan Juke is also another car most urban dwellers are going for. This car is a bit expensive, it costs above Ksh1 million but its fuel consumption is as low as that of Totota Vitz.I would prefer you buy this car if you need both comfort and durability.
The cheapest way to buy a car in Kenya is to import direct from Japan by SBT or any other reliable company .If you buy any car locally,it will be much expensive.It's also important not to buy a car used on Kenyan roads.