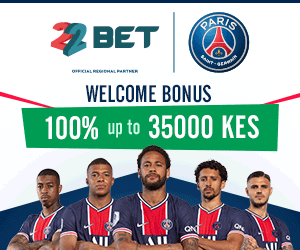 The total amount of money in circulation cannot exceed the amount of money legally printed in Kenya.
The Central Bank of Kenya began printing Kenyan banknotes in 1966 under the mandate given in the Central Bank of Kenya Act cap 491. The initial issue of Kenya shilling notes were in the denominations of 5, 10, 20, 50 and 100 shillings, all bearing the portrait of the First President of Kenya, H.E. Mzee Jomo Kenyatta on the front, and diverse scenes of economic activities in Kenya on the back.
In 1979, new notes and coins with new security features were issued to usher in a new era.
The current generation of Kenyan banknotes range in the denominations 50, 100, 200, 500 and 1,000 shillings.
In 2019 new denominations of  50, 100, 200, 500 and 1,000 shillings were released.
Records show that there are 3,782 million Ksh 50 notes. Until June 2018 there were 120.15 million pieces of Sh1,000 note worth Sh120.15 billion. There are a total of 32.62 million pieces of Sh500 notes as of 2019.
The lowest denominations, Ksh1 add up to 801.94 million pieces
A total of 54.86 million pieces of Sh200 notes are currently in circulation.
As the new currency is being injected into the economy, the demand for specific denominations may either go up or decline but it's highly likely that Ksh1000 will be demanded most.
For more details, you can visit CBK website