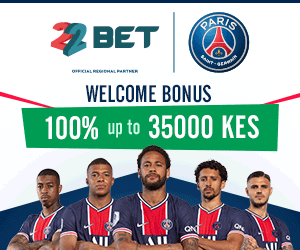 While I was new and naïve in blogging, all I knew was that the best motivation for a blogger is money, but I later came to realize that there are things which excite bloggers more than money. Money is, of course, a parameter in relation to happiness but it's less important than some of the factors we are about to list.
Traffic
You can agree with me that when you launch a new blog, you'll almost get heart attack because nobody is visiting your site. It happened to me in 2012 when I started my first blog. I thought I would write one post and millions of people would come to read the nice story, I was wrong. I posted the first article about job vacancies in Nairobi, shockingly nobody read that article. I had high hopes because I knew people were searching for employment.
What got me more worried was the fact that after writing nearly 20 articles, still nobody got interested in any of my articles. It's highly discouraging when you take your time, create nice content, post it only for people to ignore it completely.
But I came to realize that in blogging, a website takes time before it attracts meaningful traffic. I will certainly say I got extremely excited when I saw people reading my posts. It got more interesting when most of them sent me emails congratulating me for the nice work. Since then, some of my articles have received millions of views.
No blogger on this earth will be excited when their blogs aren't receiving traffic. The more traffic a blog gets, the more the owner gets excited.
Useful information
Another exciting thing is when you realize that the information you offer is useful. There's a time you post an article and you give thousands of reviews with most of them congratulating you for the good work. This alone will motivate you to work even more without minding how much you earn.
I rarely write articles on blogging but when I post, some of the readers, who are fellow bloggers get excited and contact me, saying they feel excited to read the articles because they are useful. Some of them motivate those who are about to give up, others educate them on how to capitalize on their traffic to scale up their revenue.
For a blogger, receiving numerous negative reviews will slow you down, it means there is something you are not doing right. But when nearly all the comments are positive, you get more motivated.
Income
To be honest, at first I was getting traffic, but money was not there. In blogging, when you depend on AdSense, you need more traffic to earn more. In a case where a blog receives less than 5,000 visitors per day, the income is low, hence less motivation.
As much as we are excited to write and receive traffic, we also need money and the more the money, the higher the motivation.
There was a time, in 2014 when my income started growing, I used to wake up in the morning, check my AdSense dashboard and realize that I made Ksh 2,000 at night. The excitement I could get thereafter made my day.
Uptime
The word uptime may not be familiar for newbies, but it means the absolute time when your website is live. There is nothing as bad as waking up one morning, prepared to write crazy stuff only to find your website is down.
Any serious blogger would want their website to be live all the time such that when someone is searching for information, they are not told, "error in database connection", or "website suspended". These errors are brought by hosting companies where resources are limited.I used to get such errors but I was able to solve them once and for all.Currently,Venas News is hosted at Kinsta,you can click here to see their plans ,and since 2015 we had not experienced even a minor issue.Kinsta is actually the best hosting company for viral websites. There is a time this site gets traffic spikes, like 3 million visitors per day, and the servers at Kinsta are able to sustain that amount of traffic.
If you have issues with your current hoster, it's time to migrate to Kinsta.All you need is,follow this link and choose your plan.You can also chat with Kinsta staff to get more details.
Finally,you will be motivated when you learn that other bloggers have faced the same challenges you are currently facing.