During the qualification of the Europa League, more than 30 matches can take place in one day. In order to quickly find out all the results of current matches, you can visit fscore website and choose the free livescore section, where all the necessary information is placed and timely updated. The site is characterized by a large number of matches from different leagues of the world, convenient interface and quick search for the desired event.
During the qualification rounds of the European Cups, you can see various teams that play in less popular leagues. But the Europa League gathers all well-known clubs that are familiar to every football fan. Among them, it is worth mentioning:
"Espanyol".
"Braga".
"Wolves».
"Eintracht".
"PSV".
The listed teams successfully passed the 3rd qualification round. Only one step is left to the group stage. At the playoff stage, the match between the Italian "Torino" and the English "Wolverhampton" was the most spectacular. It was a game of two equal in strength teams. For the "Wolves", it is the first ever participation in the Europa League, and the club is in a serious mood because at the previous stages of the tournament they smashed their rivals.
For the "Bulls", it's not their first time in the EL. The team has already participated in European competitions. Such an experience will be beneficial in the match with an English club. You'll be able to find out free results and monitor livescore on fscore site.
Champions League fixtures for 2019-2020
As the 3rd qualification round is over, the full Champions League fixtures of the play-off stage has formed. This is the last stage of qualification matches, after which the main stage of the tournament begins.
12 clubs compete for places among the best teams in Europe. Only 6 of them will go to the next round. "Cluj" surprised everybody and managed to pass. The Romanian team was able to get over 3 competitors. Its next rival is the Czech "Slavia".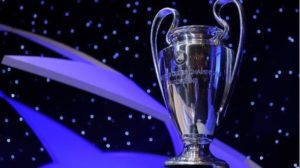 "LASK" also passed and surprised hundreds of fans and analysts. It is the first time when the Austrian club participates in the Champions League and manages to go to the group stage at once. To do this, one must defeat "Brugge". Meanwhile, the Belgians were stronger than "Dinamo Kiev" in two matches confrontation.
Fans can find Champions League and other tournament's fixtures for 2019-2020 on fscore website. If you want to keep up with the current situation of the League, you can use the site without registration or making deposits. A well-developed application for tablets and smartphones is available. Thus, you'll be able to monitor the latest results everywhere and any time.