Mimi huwa ni jogoo kwa nyumba,hata bibi hawezisema ngwee,naezamuinua vibaya.Lakinin sijui nini ilimwingia last month when I was posted to work in Kisumu. We have been living with my wife for 3 years now and blessed with one kid. All along she had respected me.
I always work in Nairobi and my wife works as an MPESA agent. Mimi ndio nilimfungulia business. Last month, I was blessed for field work in Kisumu, it was to last for three months.since I am an accountant, it was my first time I was allowed into the field to oversee a water project.Mimi niliachia bibi Ksh 24,000 ya shopping ya three months nikamwamba Naezarudi January earliest.
Nilichukuliwa na gari ya ofisi hadi Kisumu,I booked a guest house ya Ksh 1,500 per day.I was expecting to stay in the room until Christmas for a short leave.But even before two weeks were over,my boss called me informing me that my assistant was sick,I was supposed to sign some documents and process salary for the month of November.It was on a short notice.Hiyo jioni nilipigia bibi simu kumwambia nitarudi apike nyama but simu haikuingia,nikadhani maybe hakuna network.I just decided to go.
Kufika Nairobi nikachukua matatu hadi Rongai,it was 9.30 p.m.I called again after alighting but my wife didn't receive the call.I decided to take a boda boda.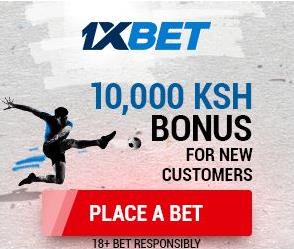 On reaching outside my house,I heard from inside, "Unaweka Yote na vile iko ndefu Na Pesa Hujalipa, Wacha Kwanza".Nilipinduka kuangalia kama kweli ni nyumba yangu.Kusikia tena mtu akasema,"wacha nimalize kamoja ndio nilipe".Ilibidi niende kwa dirisha ndio nihakikishe ni kwangu,only to hear my wife shout,"Naumiaaa,wacha,wacha,wacha".Hasira ilinipanda nikagonga dirisha mara moja.Kuangalia ndani nikapata ni askari Otis who is inside with my wife.
I didn't know what to do because the officer is my friend,he always helps me when I am in trouble.From nowhere machozi ikaanza kunitiririka huku nikipiga kelele.It's after I became too much violent that the police shouted,"kama wewe ni mwanaume jaribu kufanya chenye unataka".Ilibidi ninyamaze.
I went straight to the door and hit it hard,only for the police to open and walk as if nothing happened, my wife too followed him.I was left on the sofa set crying.
The following day I received this message,"bibi yako nimekula siku kadhaa,kwanza hujalipa ngombe".I tried to imagine vile wanalala pamoja,machozi ikakuwa mingi Zaidi.Chenye iliniuma ni vile aliniambia hakuna mahali nitampeleka,kama ni kushtaki itabidi niende kwa kituo chao nay eye ndio ataandika OB.
Nilisikia uchungu sana,siamini ni rafiki yangu ananifanyia hivi.Ndio ikabidi I revenge.I wanted him to feel the pain.The first thought was to look for people to kill him but I realized it will cost me the freedem.Then came the idea of fighting him physically in a public place so as to humiliate him but this one was risk too.The last idea was to bewitch him.I wanted him to suffer.I went online to check for the best witchdoctor who can solve marital issues.It's when I was searching that I found this number +254740637248.I desperately wanted help,I called the number to know whether it was going through,luckily a Man received my call and advised me on what to do.
The following day I visited his work place.I was prepared for anything.It was after one hour meeting that he gave me a concoction and something to go and place at the gate of the man's work station.
Two days later, that was last week Tuesday,I got a call from the police officer saying his things have become big,so big that he can't wear a trouser. He asked whether I had done anything to him, begging for forgiveness. I told him, "only one thing will save your life,"this is a life changing opportunity, pay me before I set you free".On Friday I earned Ksh400,000 for free.I decided to divorce my wife and relocate.I now feel happier.
If you also have serious problems with your marriage and you think someone is interfering with it,you can reach out to my herbalist through these contacts, he is called Dr Mugwenu:
Phone number:  +254740637248
Email address: [email protected]
Website  www.mugwenudoctors.com.