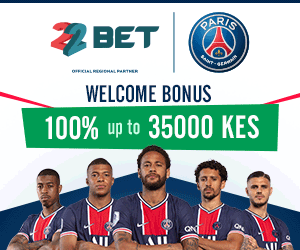 Blogging is a full time job for most of the bloggers in Kenya but there are a number of bloggers who have not managed to break even.2020 should be the best year to implement some of the ideas we have gathered in the course of the year or during our blogging journey.
I started blogging in 2010 when there were less than 1,000 bloggers in Kenya. I have seen bloggers come and go but there are a couple of them who have remained consistent; like Ghafla, Kenyan Post, Cyprian Nyakundi and Robert Alai.Blogging require consistence, Persistency and strategy— above all, one must have passion to be able to inspire their readers.
What I have enjoyed most in the course of my work is the fact that I don't use social media to promote my content. Ever since I launched Venas News, I have never bothered to share my posts on social media, I post and leave them to grow by themselves. But I have made sure that what I post is what people are searching for, I also ensure that the articles are unique, fresh and inspiring.
As I begin the year 2020, I want to focus more on blogging, web hosting, affiliate marketing and general business stories. Over the past two years, I have been focusing more on gambling and career content, which was a successful project. I must confess that since 2013, blogging has generated millions for us, surprisingly Venas News is not the main source of our income. We own several blogs. You see, there are numerous bloggers who copy our style of writing, our content and everything that we do. As I said earlier, one must have a strategy for them to survive, we ensured that we have other sites with highly customized content to make it hard for bloggers to copy, the articles are also technical and boring to write. In Venas News, we decided to remove AdSense banners such that if your site contains AdSense and you try to copy our articles, you will get several warnings until you stop copying.
The government taxes and policies on gambling has greatly impacted on gambling sites, even bloggers selling betting tips have suffered heavily. Any blogger who is more focused on betting should change course, betting in Kenya might be banned anytime even in 2020.If your niche is gambling, you are in trouble. For us, it's easy to survive because we have several other sites we depend on. We have also noted that entertainment blogs are not as lucrative as health, technology or career blogs. Of course your entertainment site will draw millions of readers but what enters your pockets is little.
In 2020, we have these blogging techniques you should apply so as to remain afloat:
Change your hosting company
One of the reasons why bloggers don't grow in Kenya is that they have limited budget on hosting. If your site experiences regular downtime, it's time to consider migrating to a more reliable hosting company like Bluehost.At Bluehost, you will get SSL certificate for free, SiteLock to secure your website,99.95% uptime, fast site loading speed and excellent customer service. You will pay Ksh 300 per month. Check the plans for Bluehost here
Local hosting companies will make it hard for your site to grow due to limited resources they offer.
Optimize your website for SEO
Another technique to apply is to ensure your site is optimized for SEO.When a website is optimized for SEO,it becomes authority site because most of its articles will appear on page one of search engines. When someone is searching for articles online, content from your site will appear first and they will be read by nearly everyone, resulting to high traffic and income.
How do you optimize your site for SEO?
Ensure that you don't plagiarize other people's content. Google loves content which are 100% original and unique
Use SEO tools like SEMRush to guide you on how to research for the best keywords in your niche. SEMrush has free trial package. Click here to register for free
Learn how to use long tail keyword. Google Algorithms rank content based on the use of correct long tail keywords. There is a SEO tool by the name Long Tail Pro which will help you to learn how to use long tail keywords. Click here to register for the free trial
Write long and quality content with less grammatical errors. Your articles must bear more than 500 words.
Post regularly
Diversify your source of income
99% of Kenyan bloggers depend on AdSense for survival, if the platform decided to close down, they will be reduced to zero. The saying, "never place all your eggs in one basket" should apply here.It's good to diversify your sources of income. Apart from AdSense, you can earn from Affiliate marketing, direct advertisement, products reviews, sponsored content or other native advertisements.
Even if you are using AdSense, you can as well have MGID on your site, which is equally profitable. If you look at Venas News, you'll notice that we use MGID,it's a good program for earning money online. We earn up to Ksh600,000 per month from MGID.If you want to try MGID,register here
Own more than one website
Top bloggers own more than one website. Experience has taught us that owning one website only is very risk. Before I discovered the importance of owning more than one website, I used to own Venas News online. One day it was hacked; I took 2 months to fully recover the content. Currently, I own 6 websites.
As you register another domain, make sure you have one .com domain. The .co.ke domain can limit you. Registering .com domain costs less than Ksh 1,200 at Bluehost.You can check the prices here
Having more than one domain will give you confidence and to act as a backup.
Be innovative
Sometimes I wonder when I read content posted by various bloggers online. You go to Mpasho and find a story, move to Ghafla and find the same story there, to Tuko the same, Kahawa Tungu the same Until I get bored. Yaani people are not innovative at all. The only way you can grow is to come up with something fresh and unique.
Everything looks positive for bloggers,2020 should be a time to pull up your socks and be counted.