A motivational speaker is nursing serious injuries and cursing the day he was born after he was beaten like a Mburukenge.Joseph, who is popular in his moving speeches, was addressing hungry and broke youths who have tried everything in life without success.
Joseph had been brought as a guest speaker to encourage the youths. His first sentence was to introduce himself, he went ahead to explain how he started his business until he became a millionaire. "you see, Joseph's Supermarket is mine, I started it with Ksh1,000". He went ahead to encourage the youths, telling them that everything is possible under the sun.
It's after he called them lazy that one of them descended on him with blows and kicks. While begging in pain, tens of other youths descended on him until he almost gave up the ghost.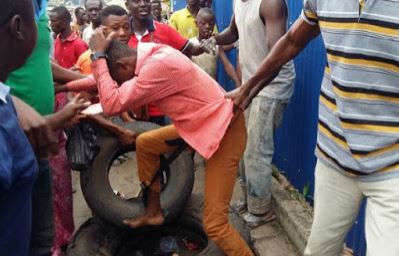 It took the effort of 10 security officers to rescue him from the jaws of the angry and hungry youths.